Kiran and Dave – Indian Filipino Wedding, London
17 Nov 2016
Six years ago, I've captured Maria and Michael's beautiful wedding in Buckingham where I also met Dave and his father. When Dave called me last year to ask if I want to photograph his wedding in London it was just like – what a question, of course!
Kiran and Dave are a bit of a mishmash, she is Indian and he is half Filipino and half english – an eclectic mix to say the least!
So, I traveled with my good friend Gabriele Lupo for a three-days wedding to England – the longest wedding I've ever photographed. We had an amazing time in the UK and I'm happy to finally post some pictures.
Day 1: Kiran had a traditional Mehndi Night in their family's garden. It's a celebration without the groom present for the brides friends and family. It paid respect to her family traditions including rubbing Indian herbs into her skin to make her glow and placing coins under her feet for prosperity. The beautiful Henna painting is carried out amongst the girls.
Day 2: Kiran and Dave then had a Sikh Temple wedding in Gravesend Gurdwara. The largest Sikh temple outside India was a beautiful setting to be married under Sikh tradition. It was extra special as Kiran's Grandfather founded the first Sikh Temple in Gravesend. They had a feast at Lunch following the ceremony and then ended the evening at a restaurant in London. Further pictures taken in a park in Putney, London, on the river Thames. Traditionally the bride's wedding dress is red and Kiran had hers custom made by an english dress maker in London, it was hand stitched including all the bead work. It wasn't a traditional indian design but Dave wore traditional indian wedding attire complete with a turban.
Day 3: Was a more western wedding day, Kiran and Dave had a civil ceremony at Froyle Park in Hampshire. Cocktail garden party followed by food and dancing to the early hours.
Kiran had no idea what type of white wedding dress she wanted, she fell in love with this one the first day she went dress shopping, it was also a one-off design by Phillipa Lepley in London.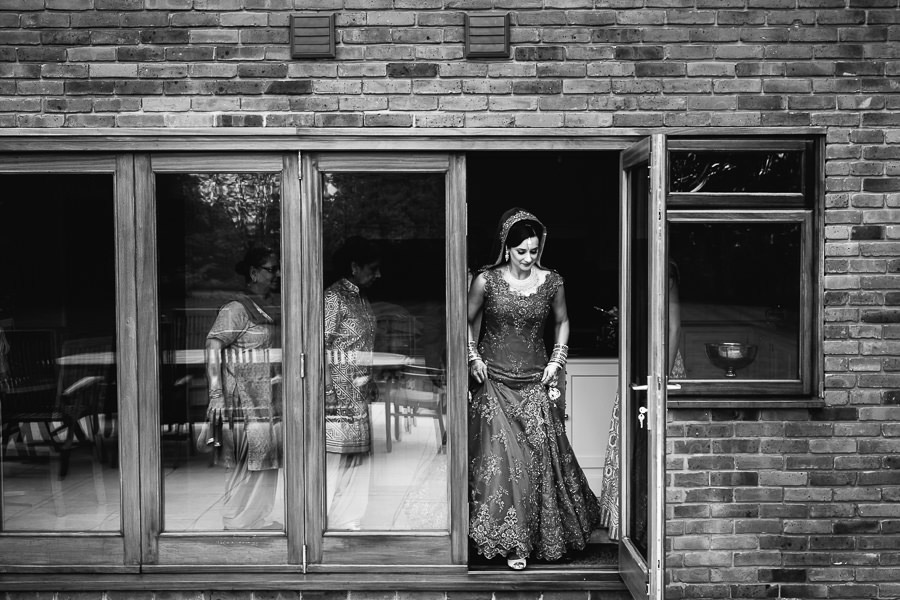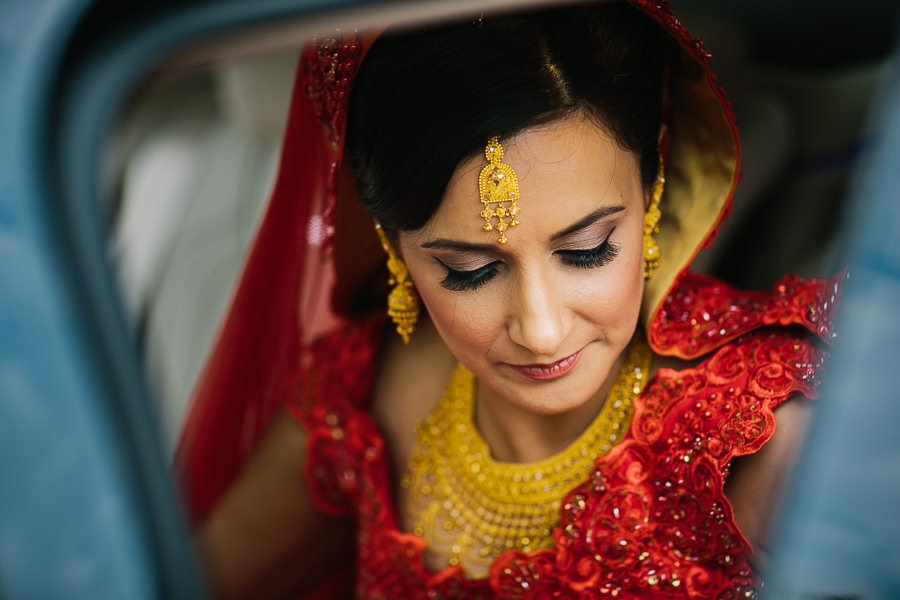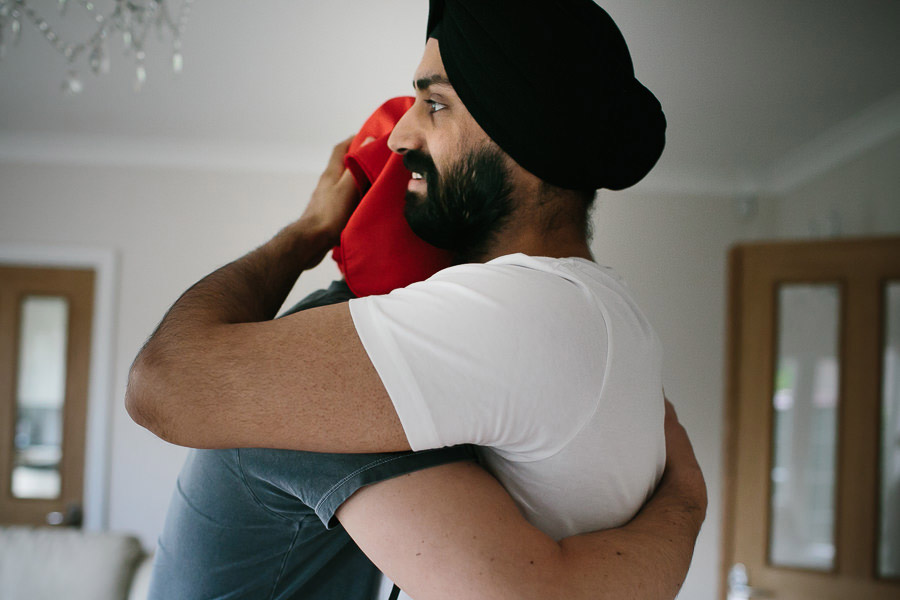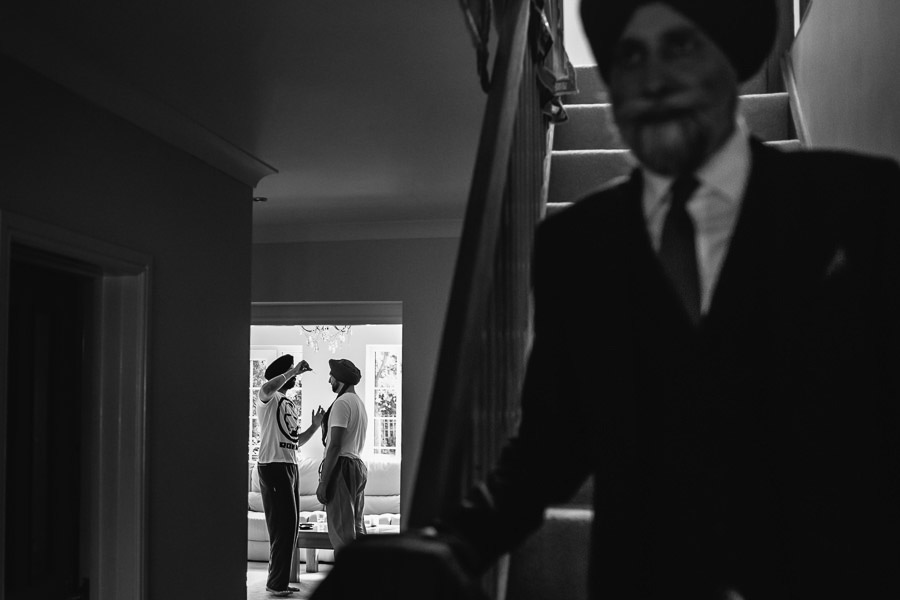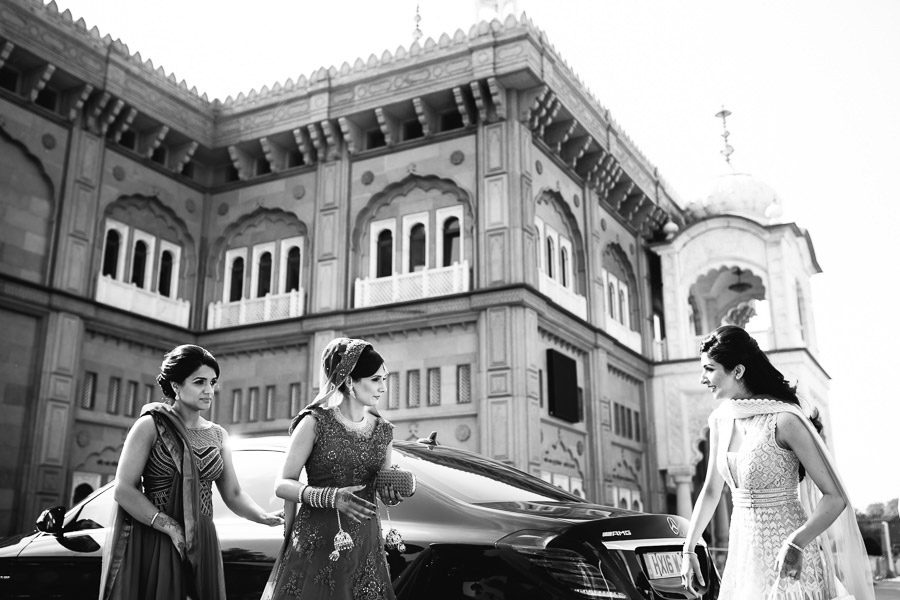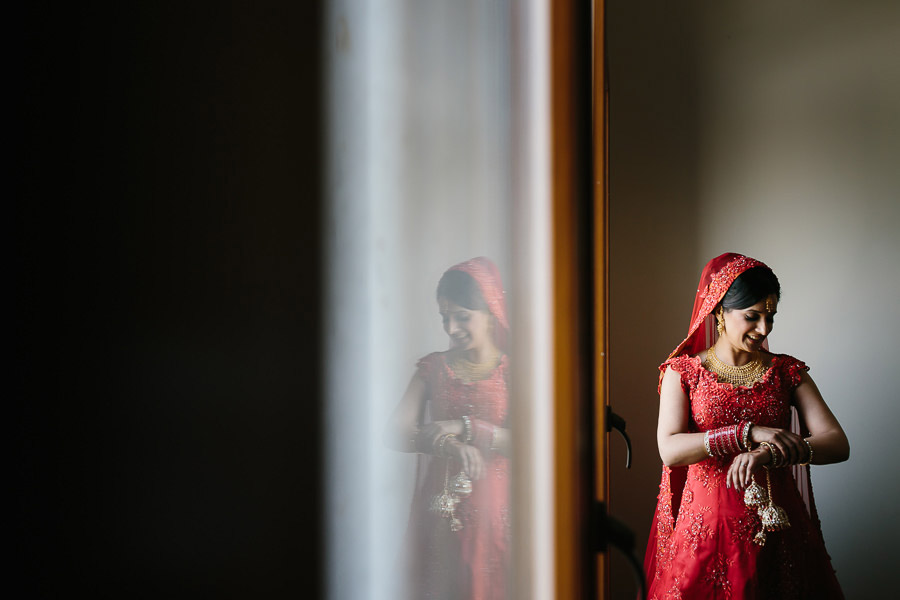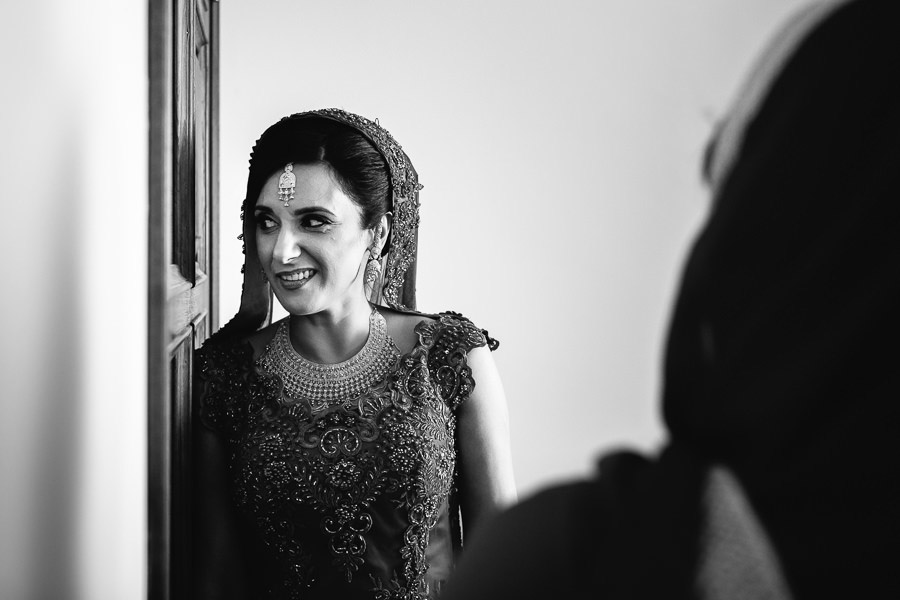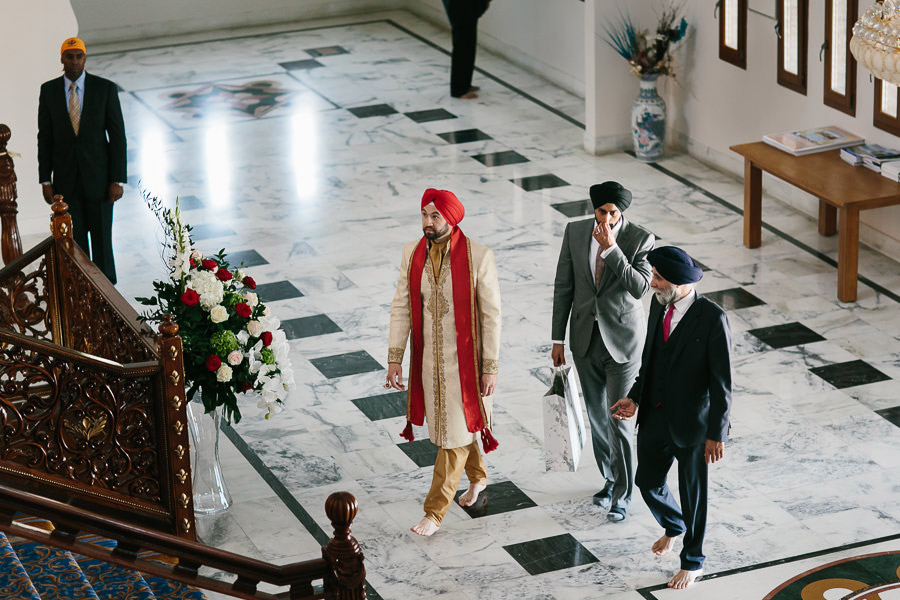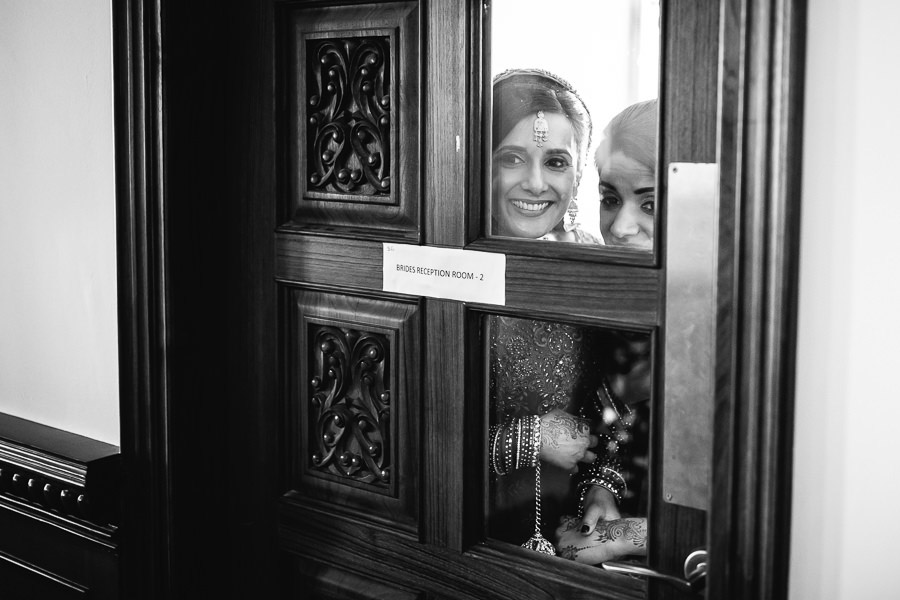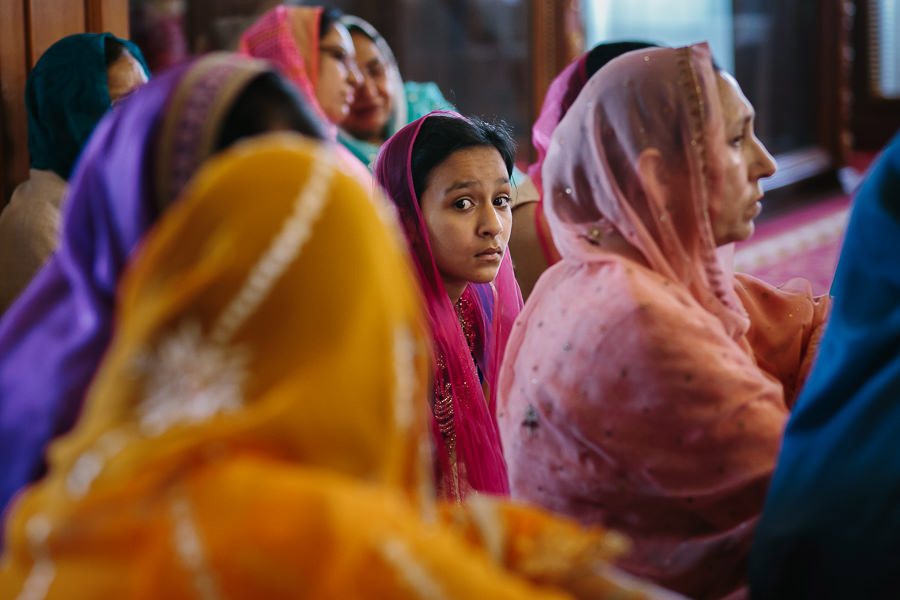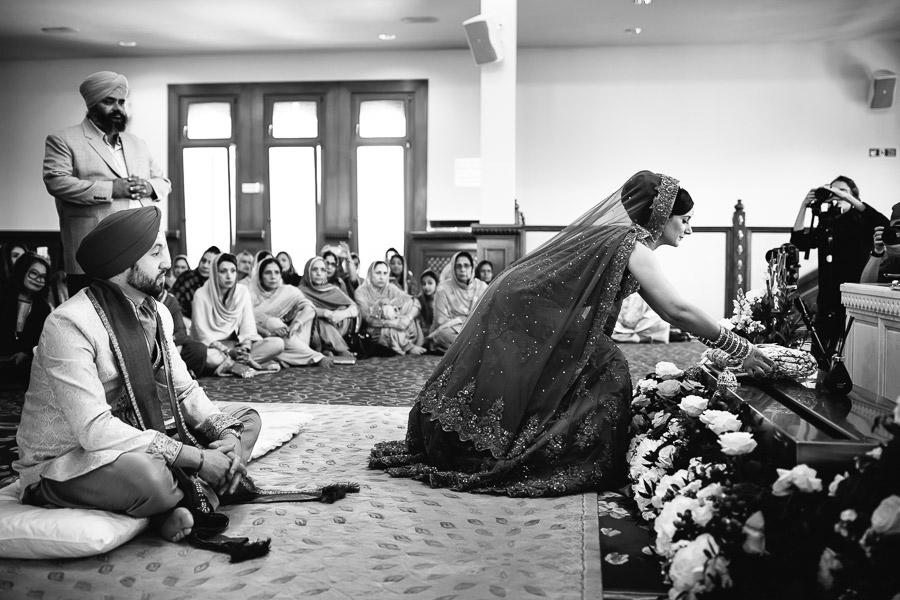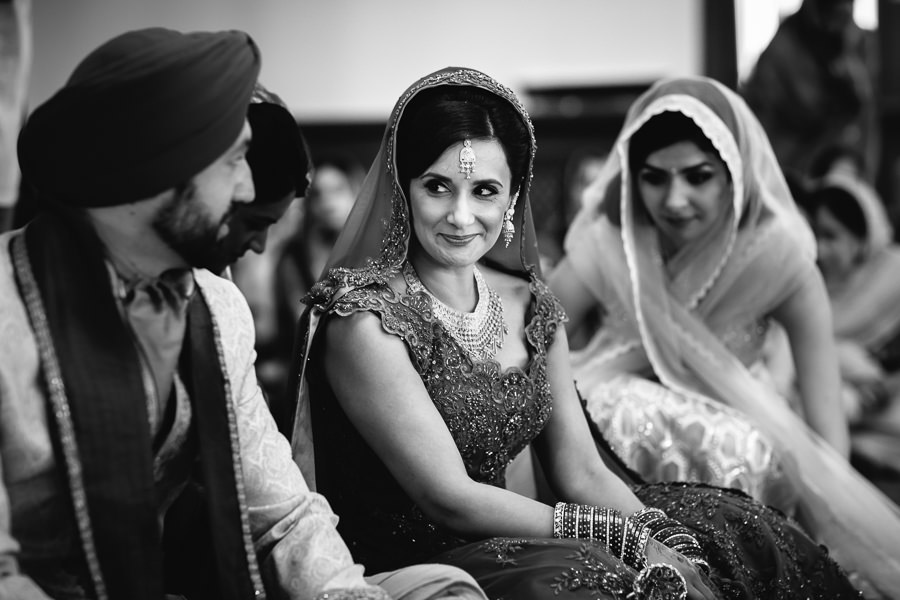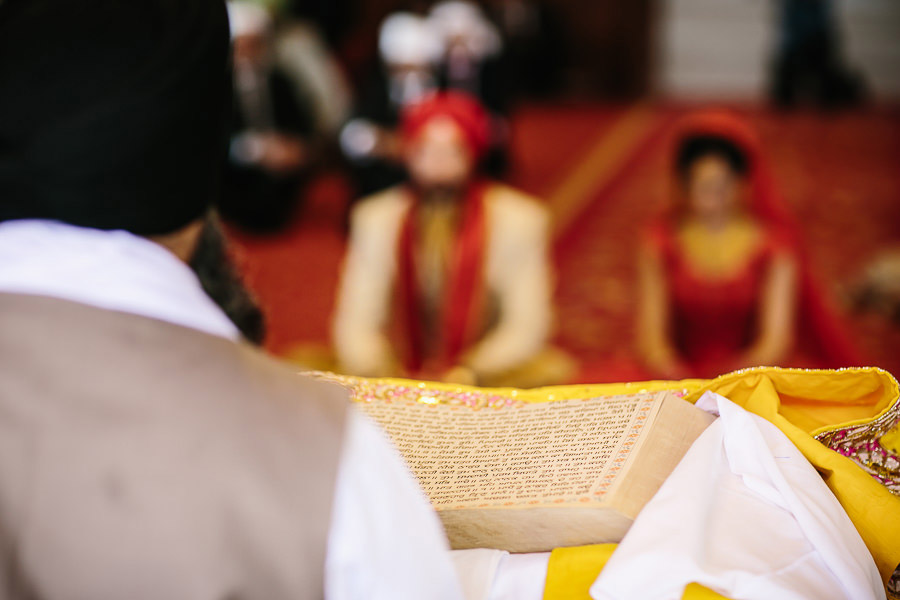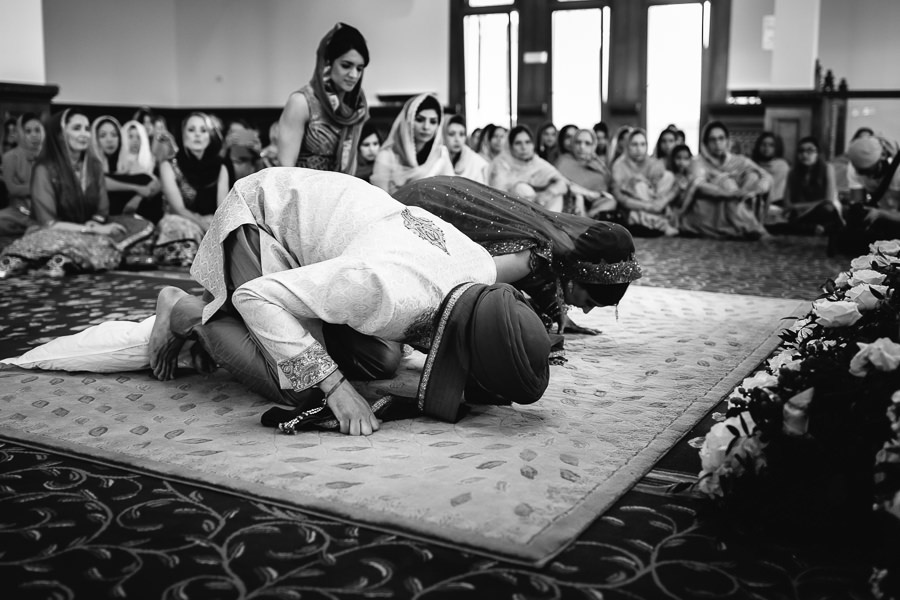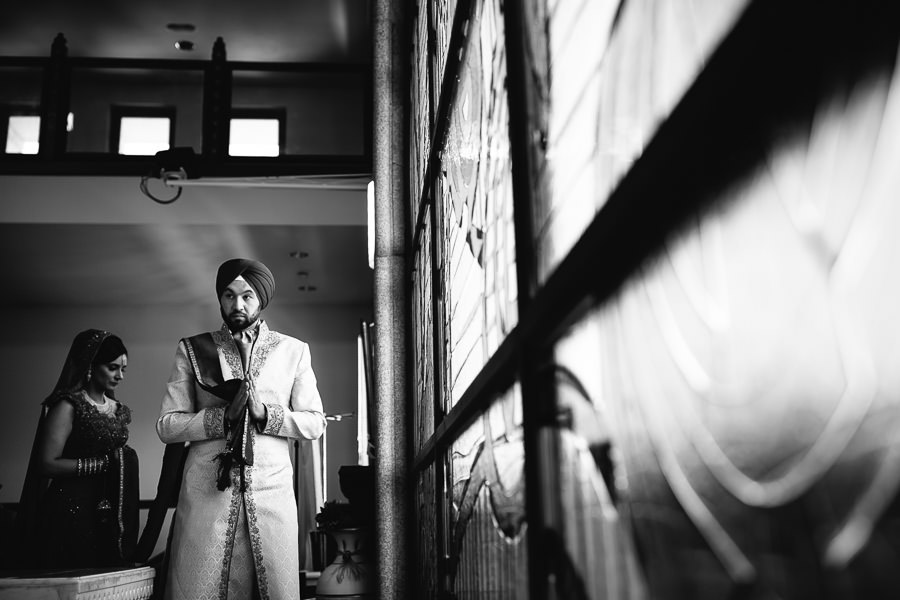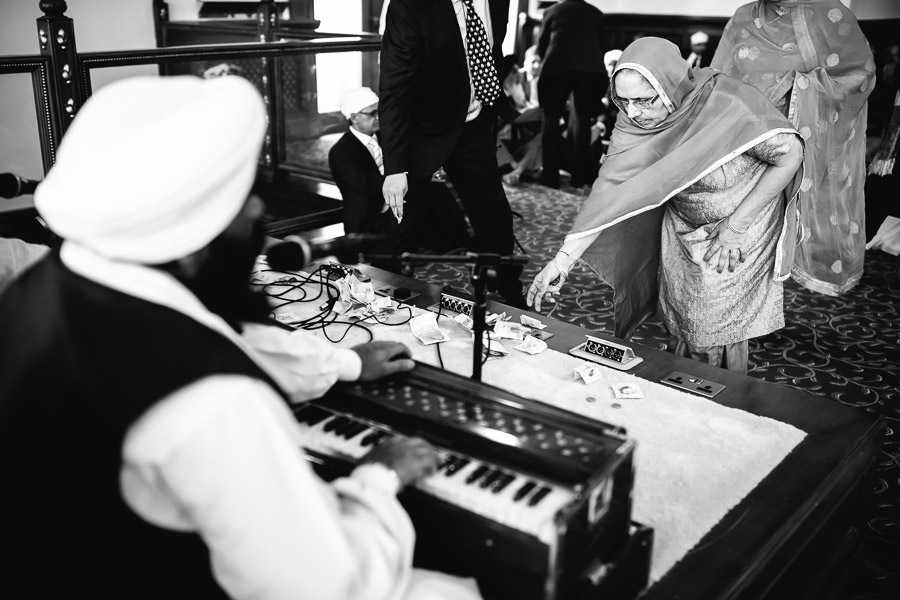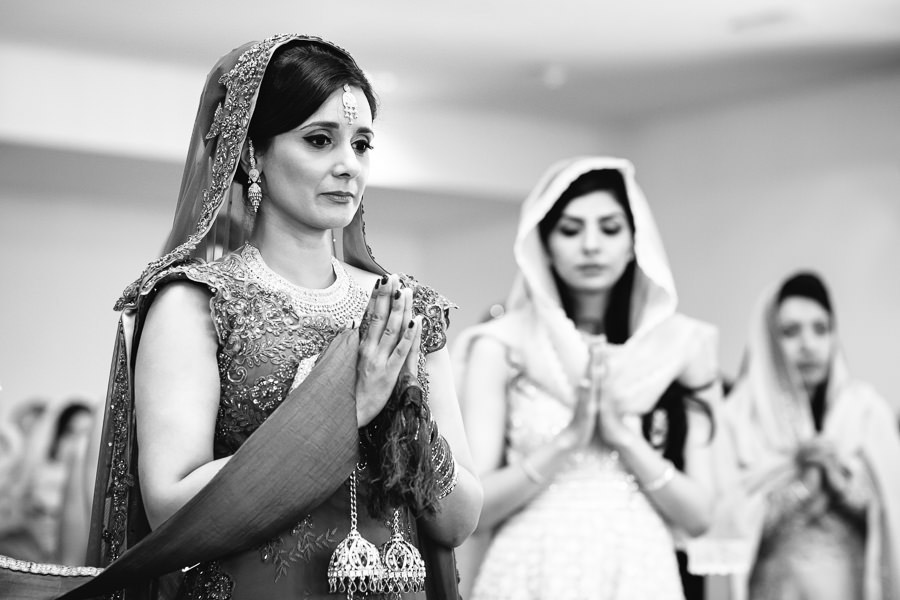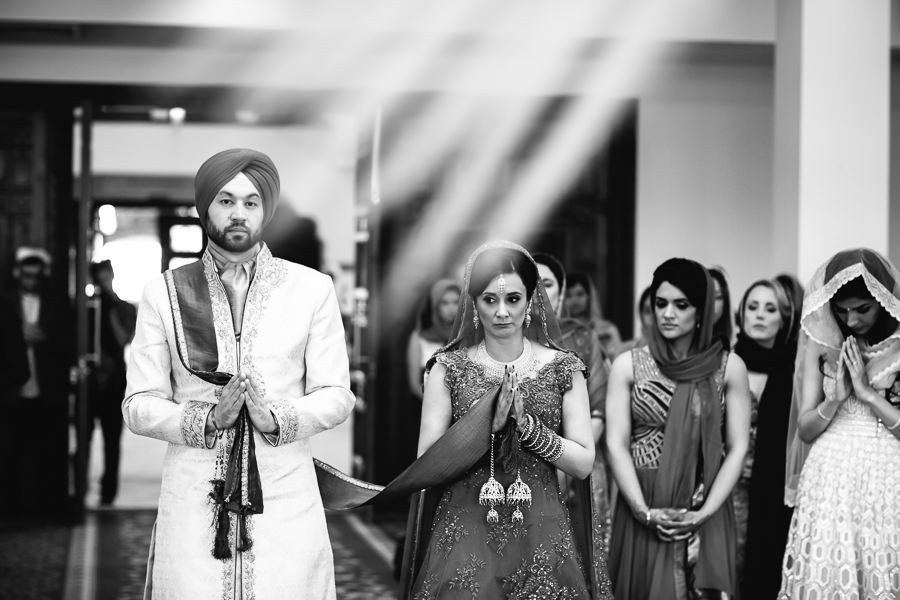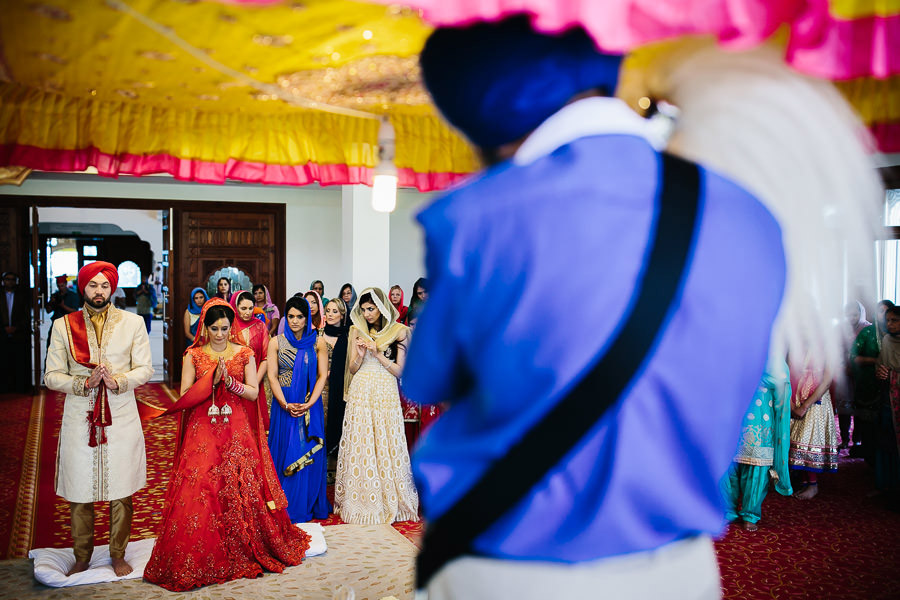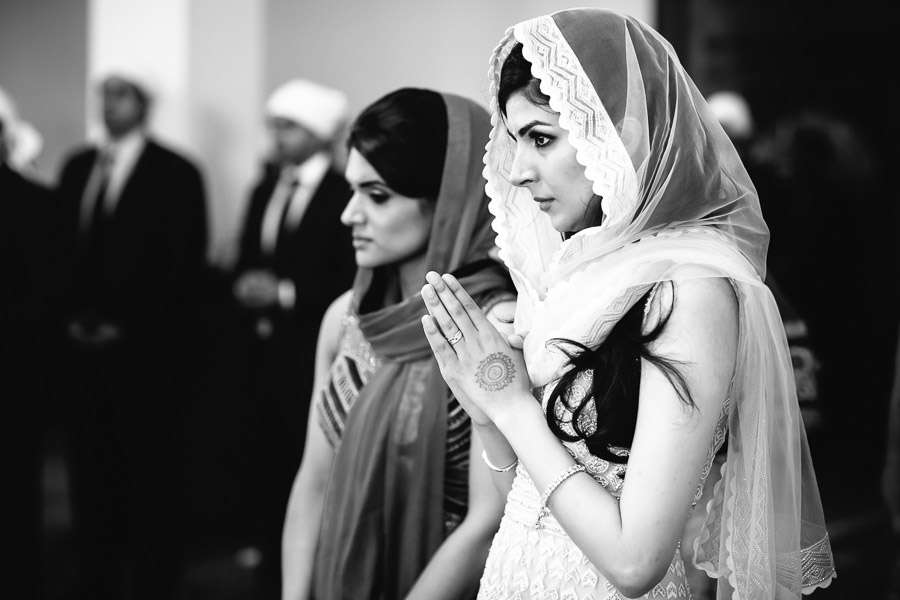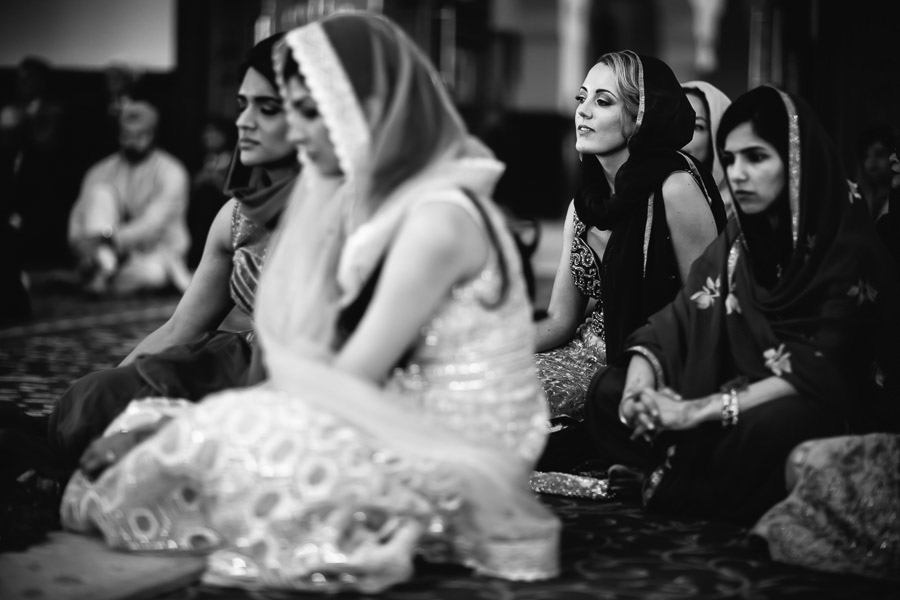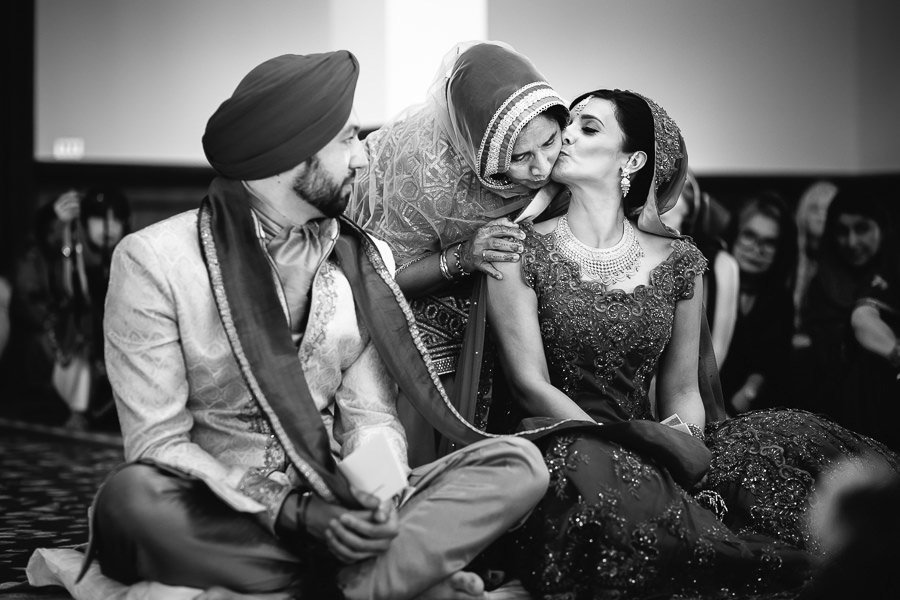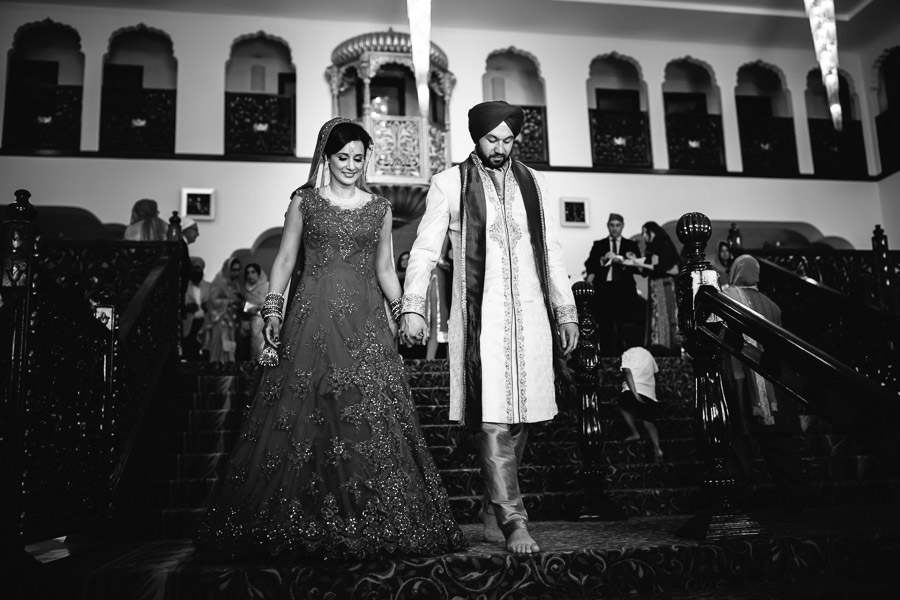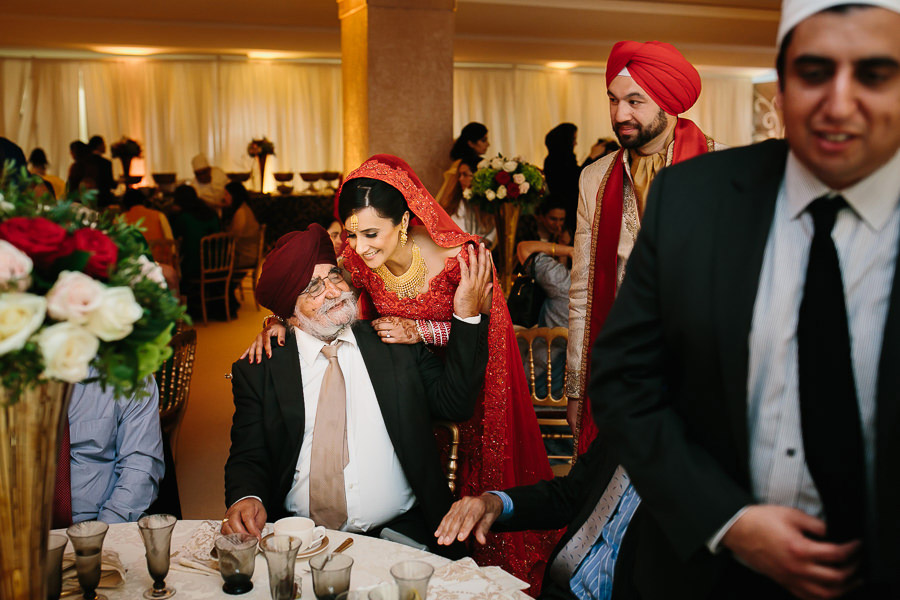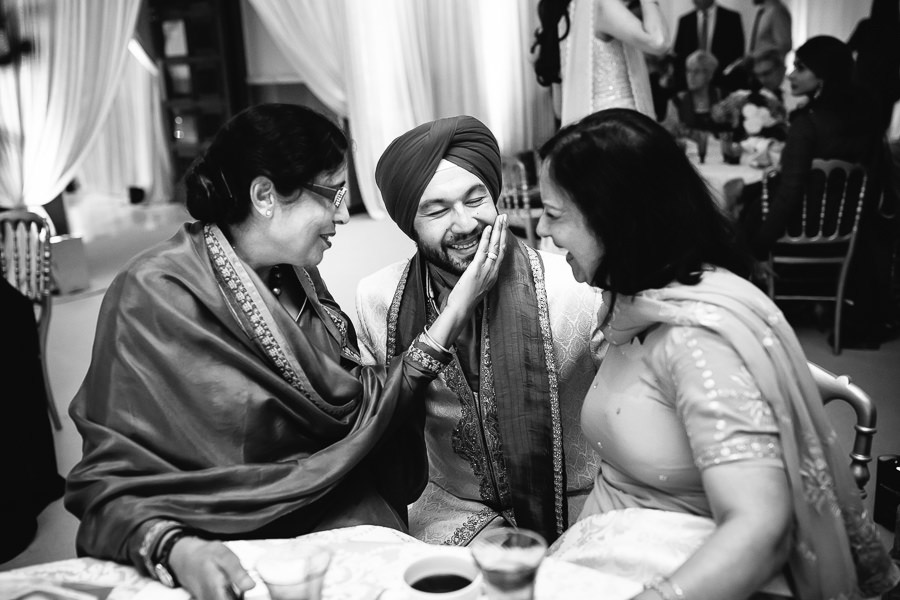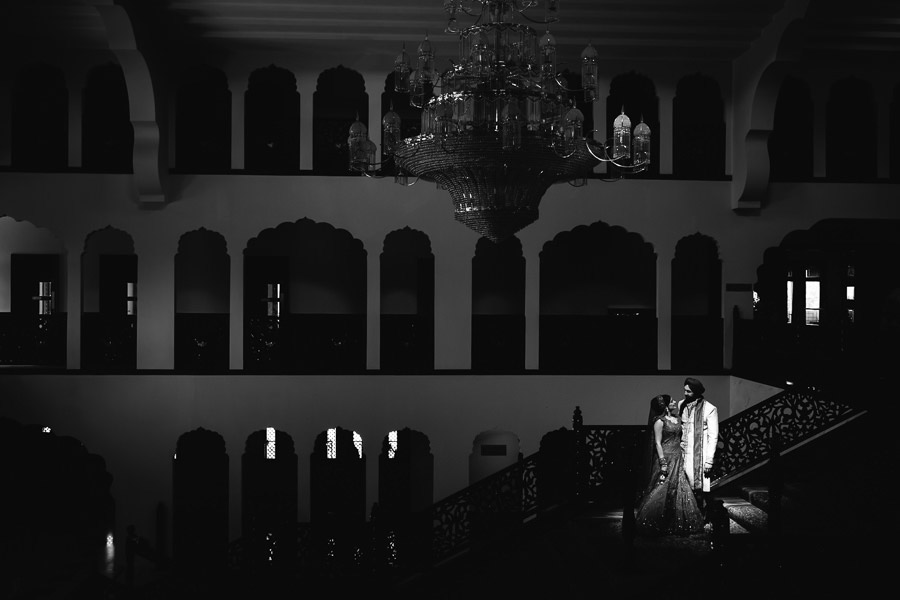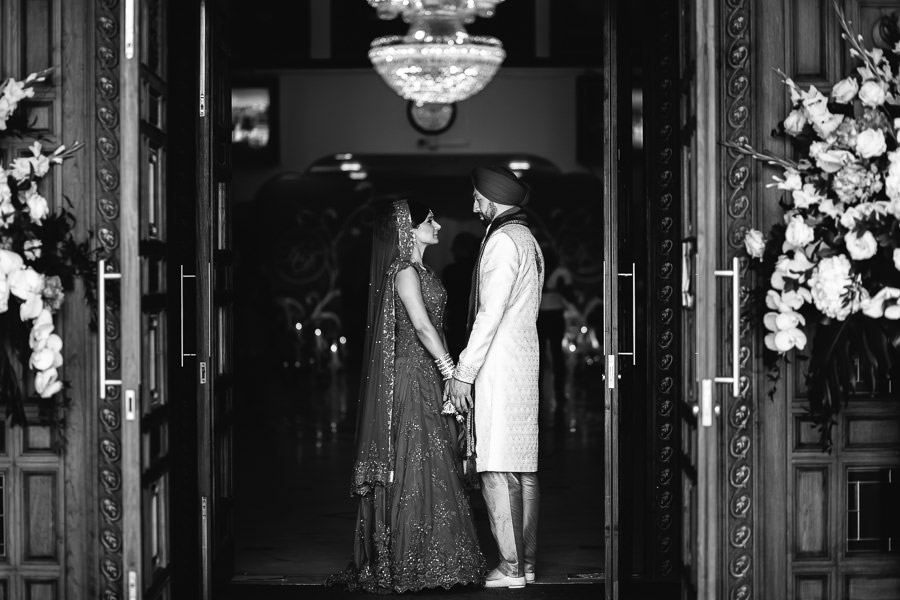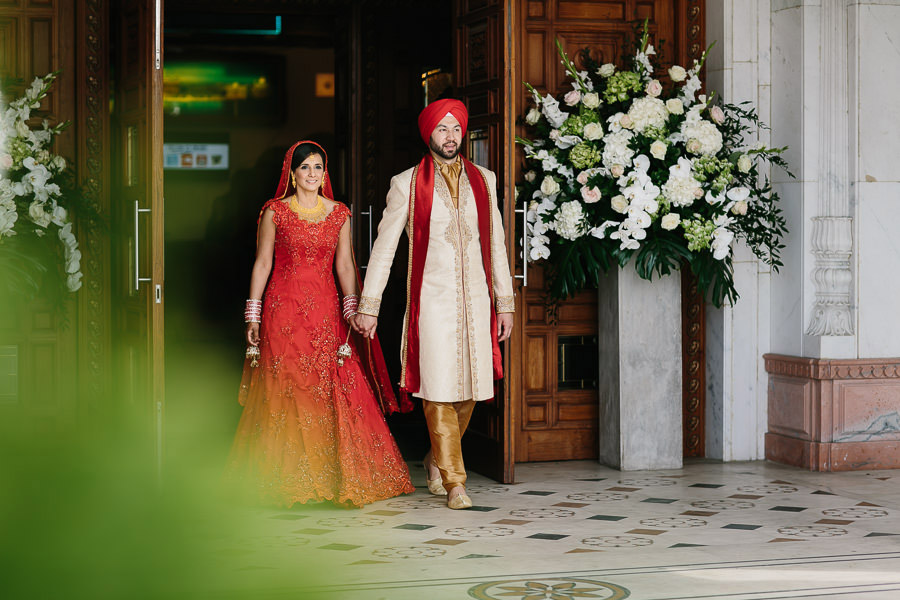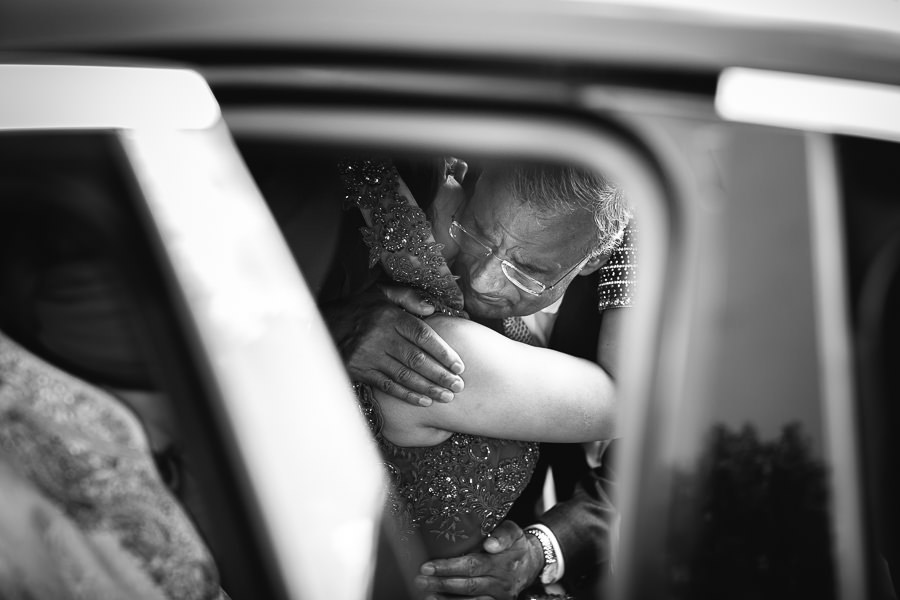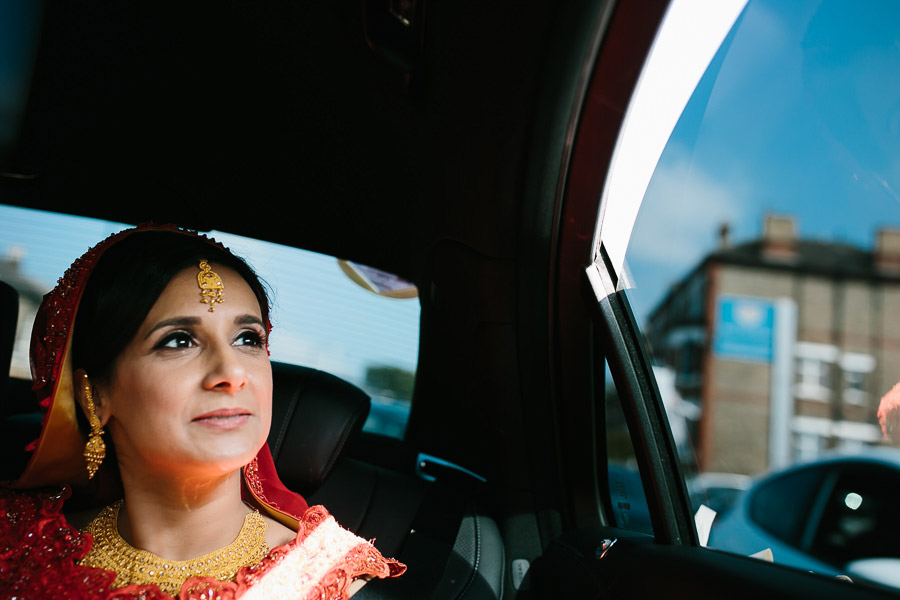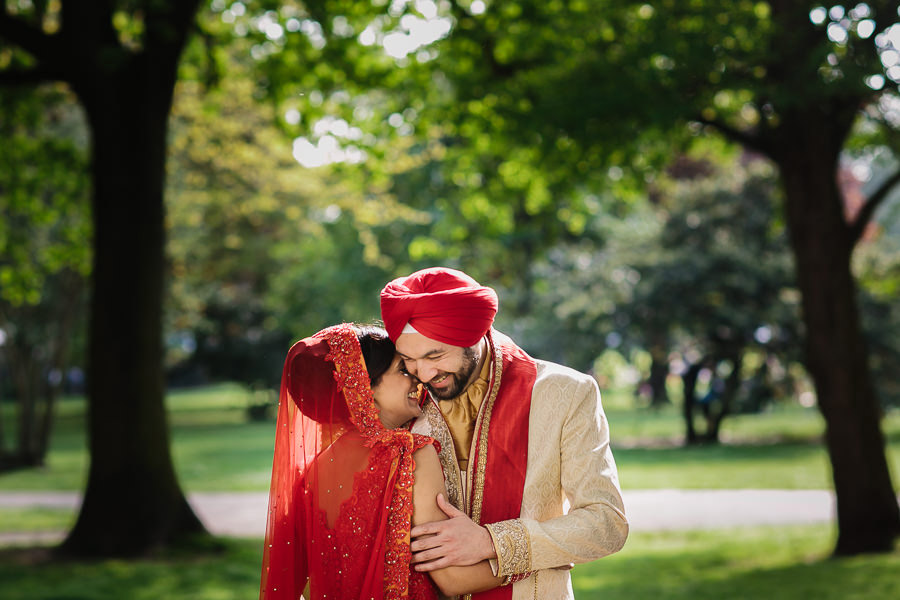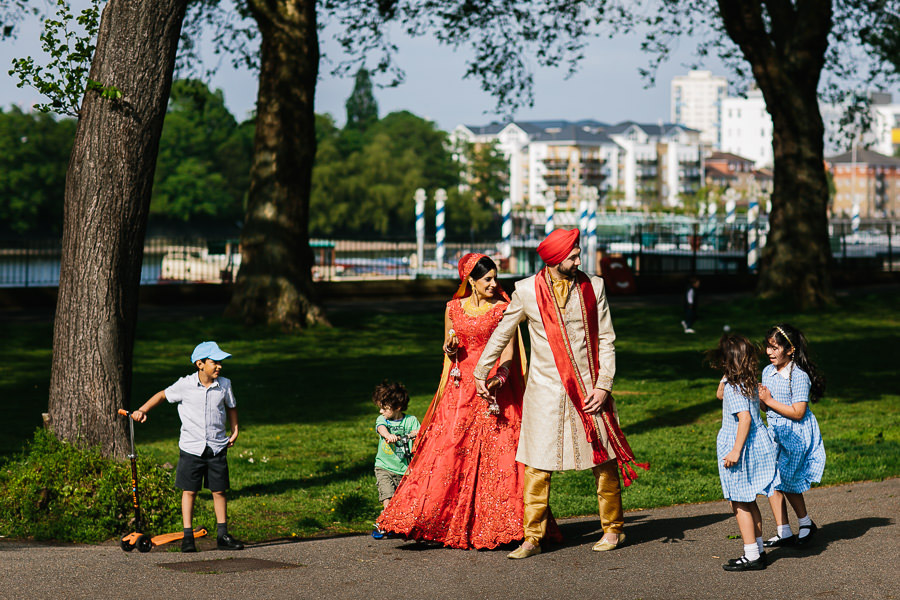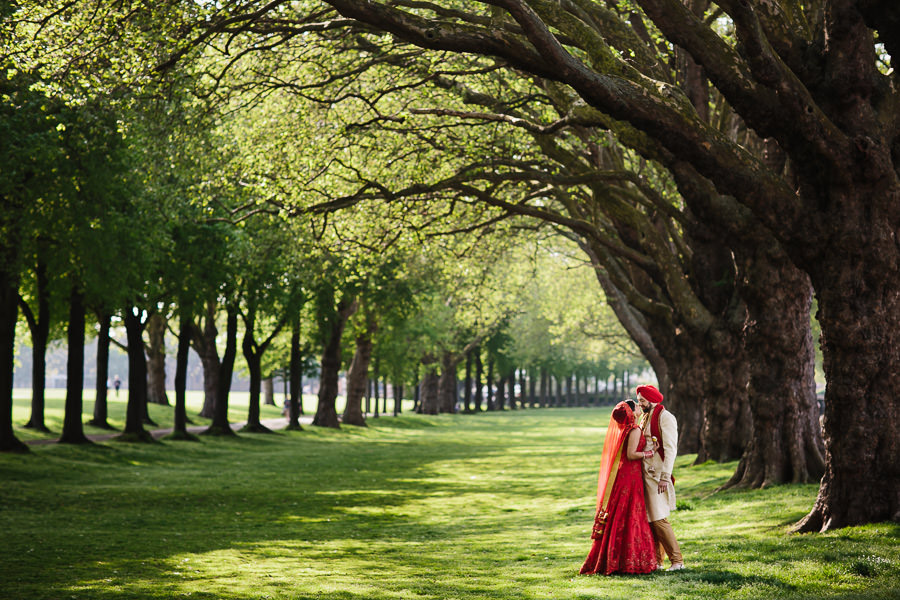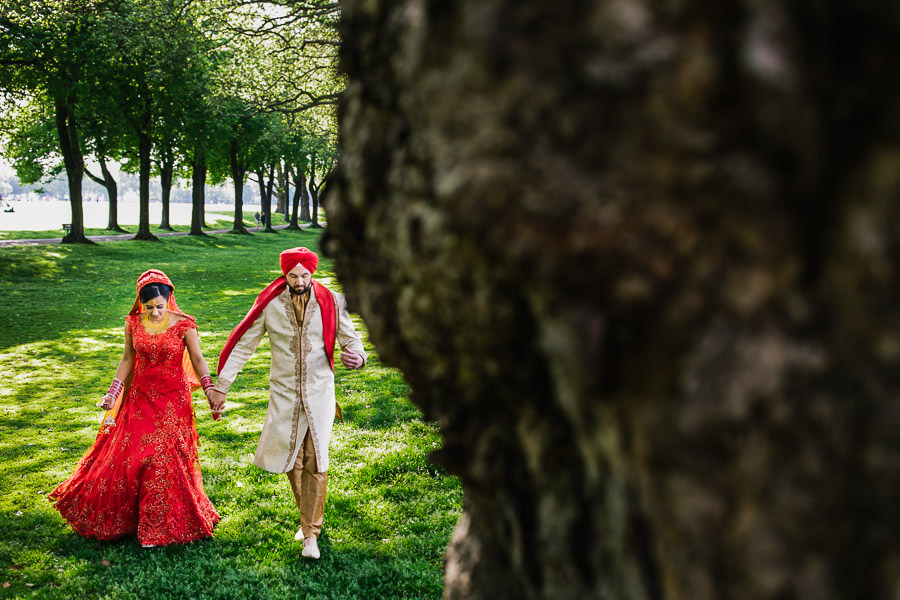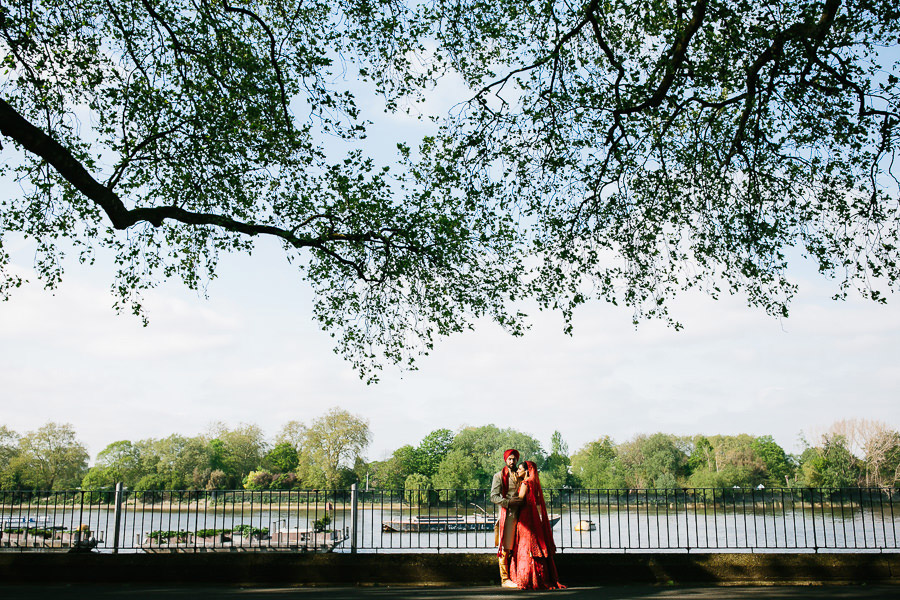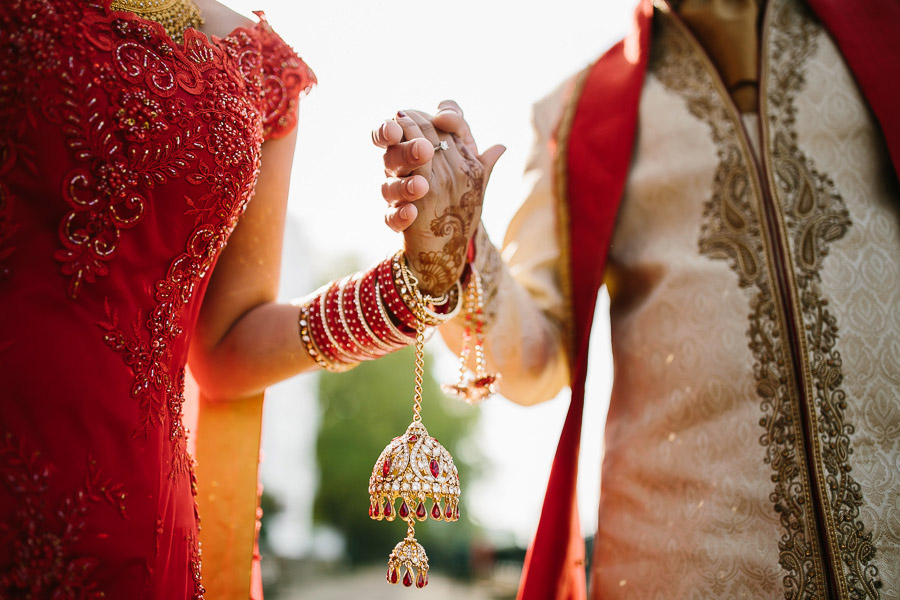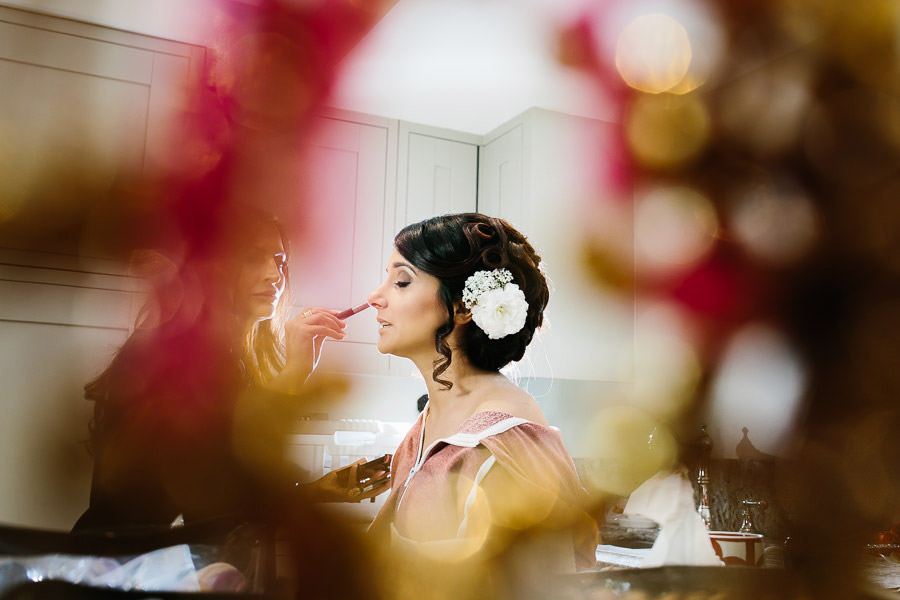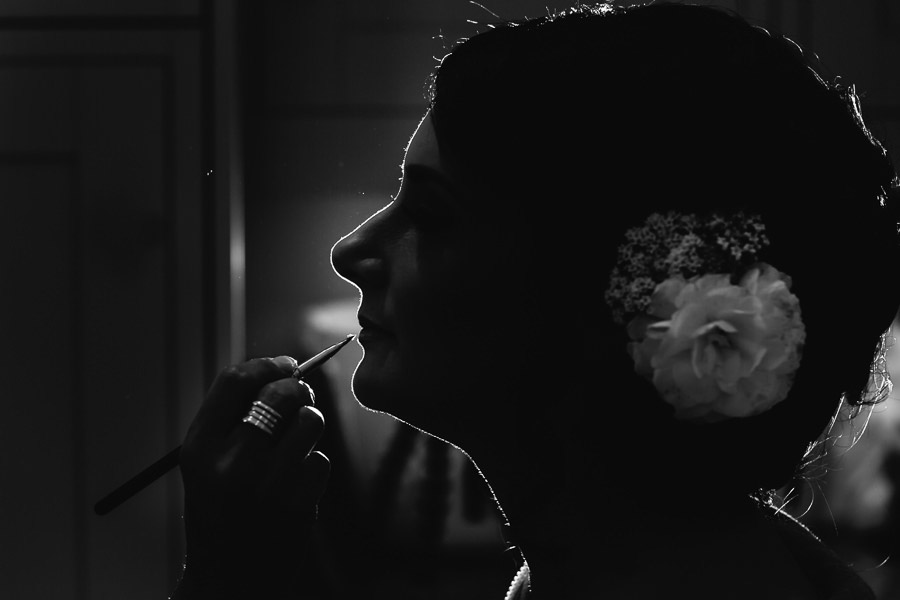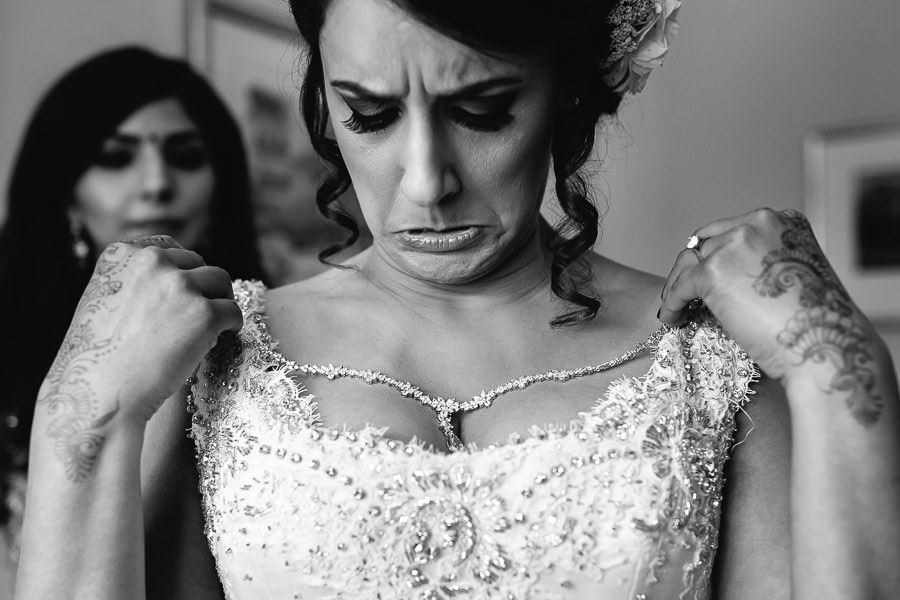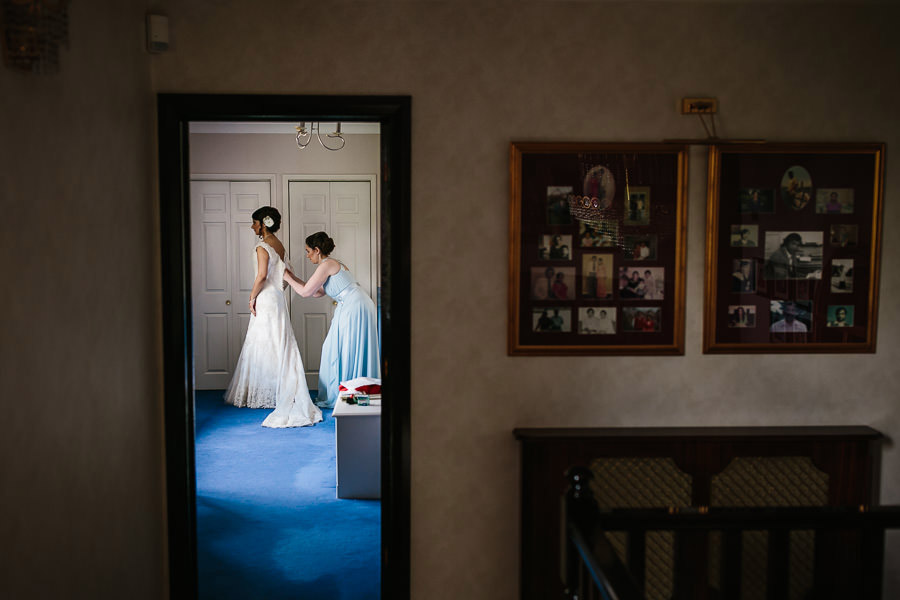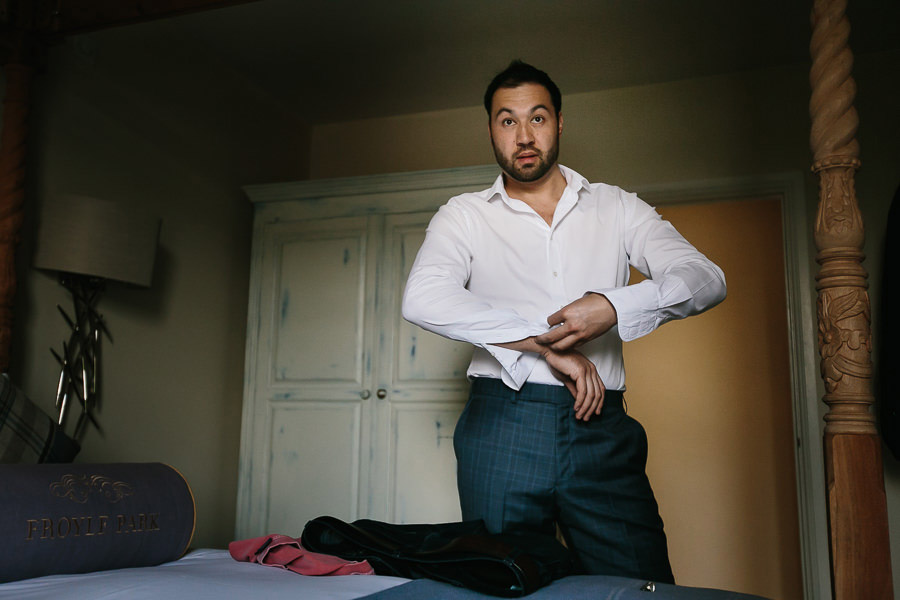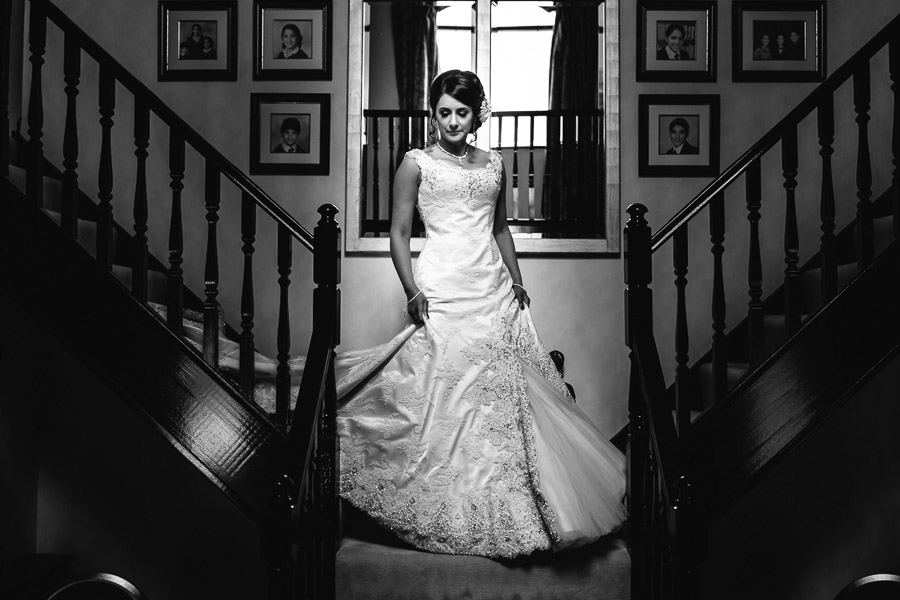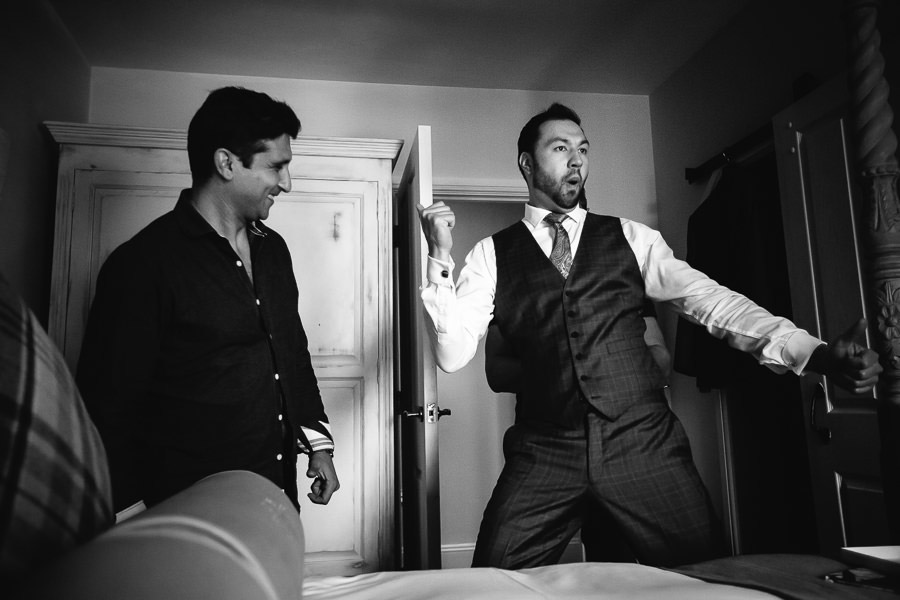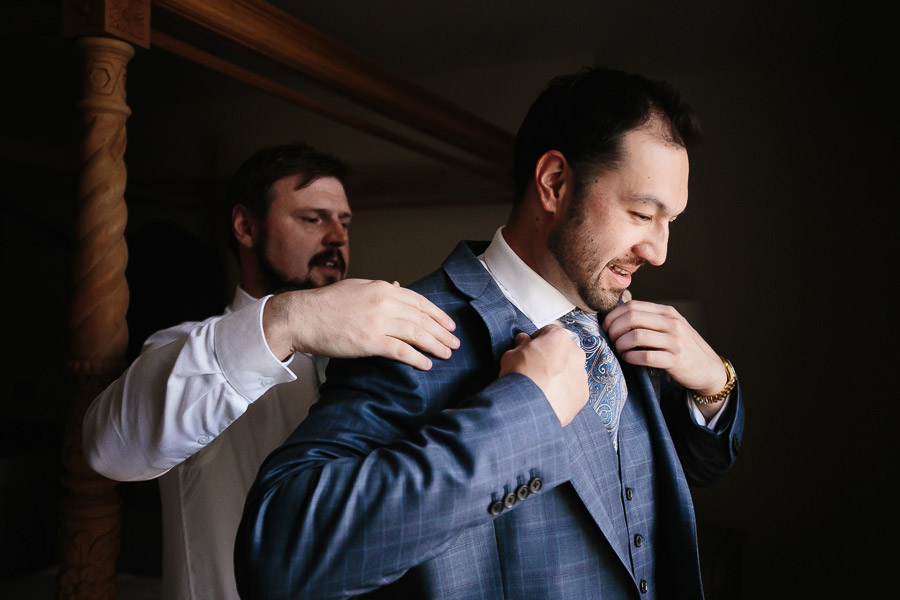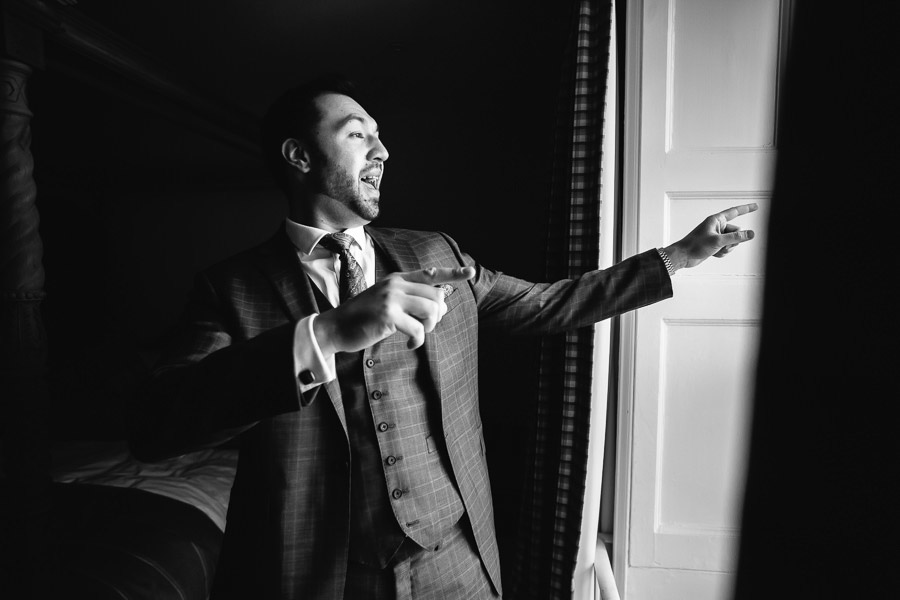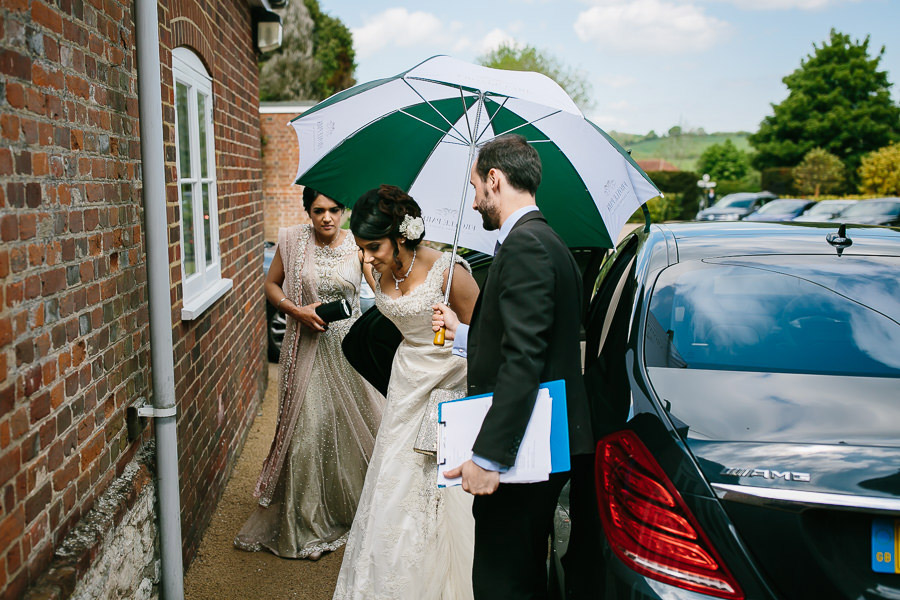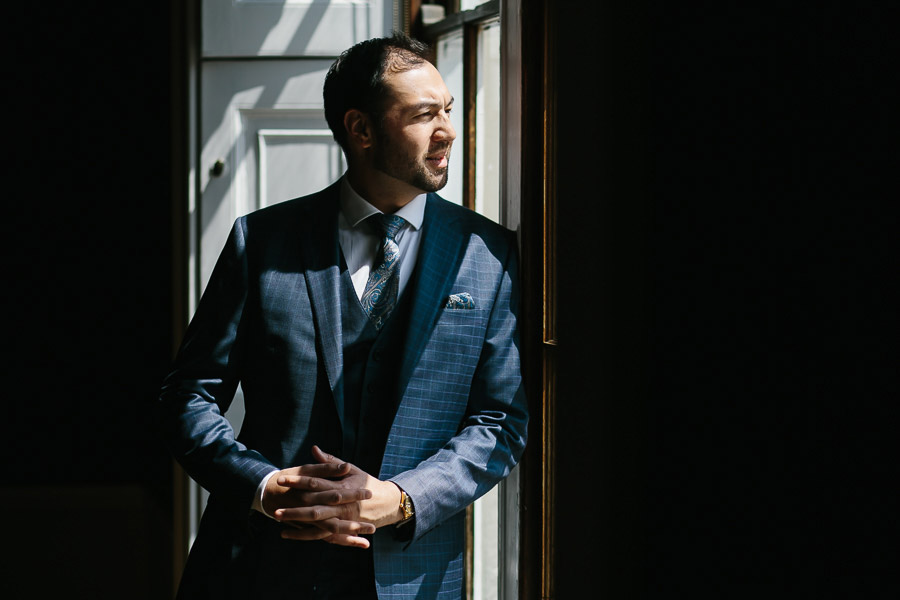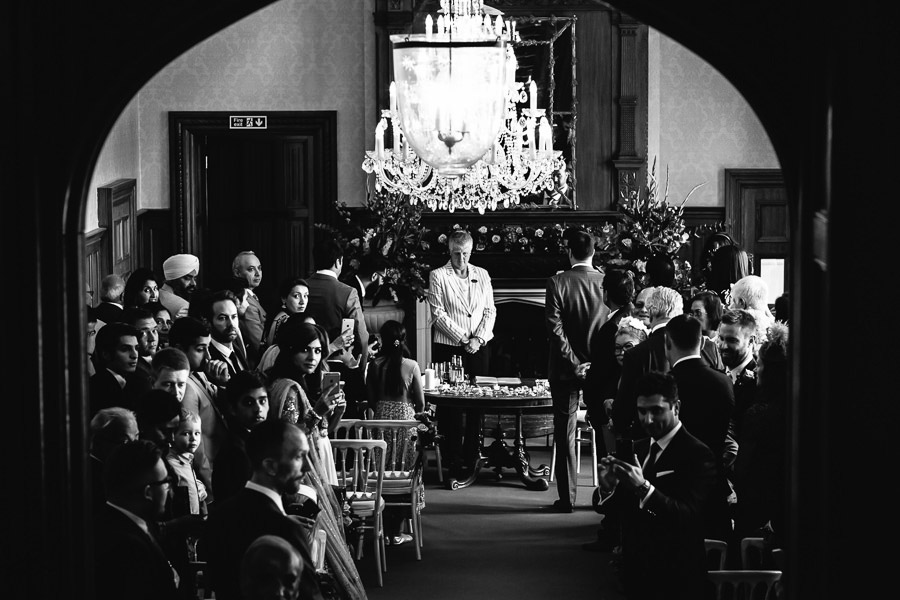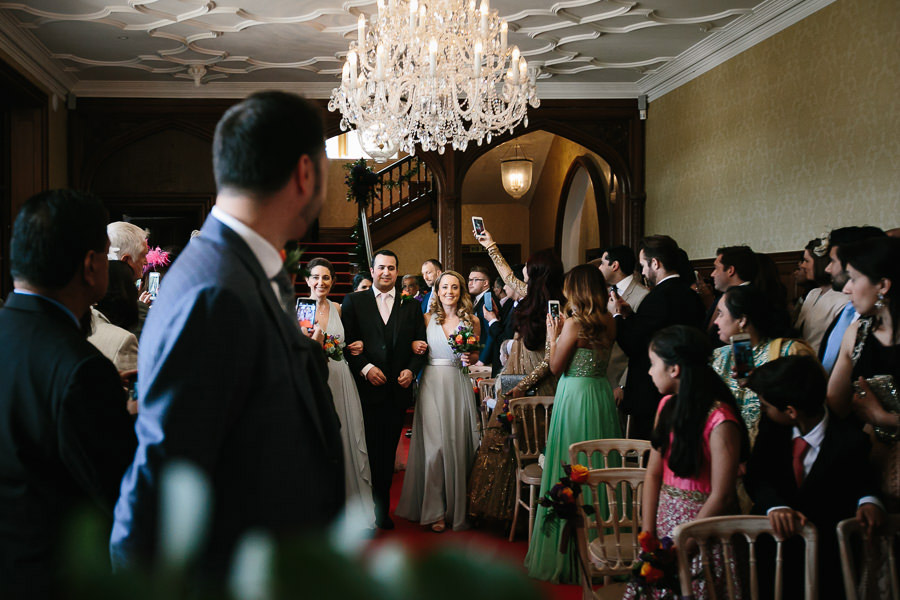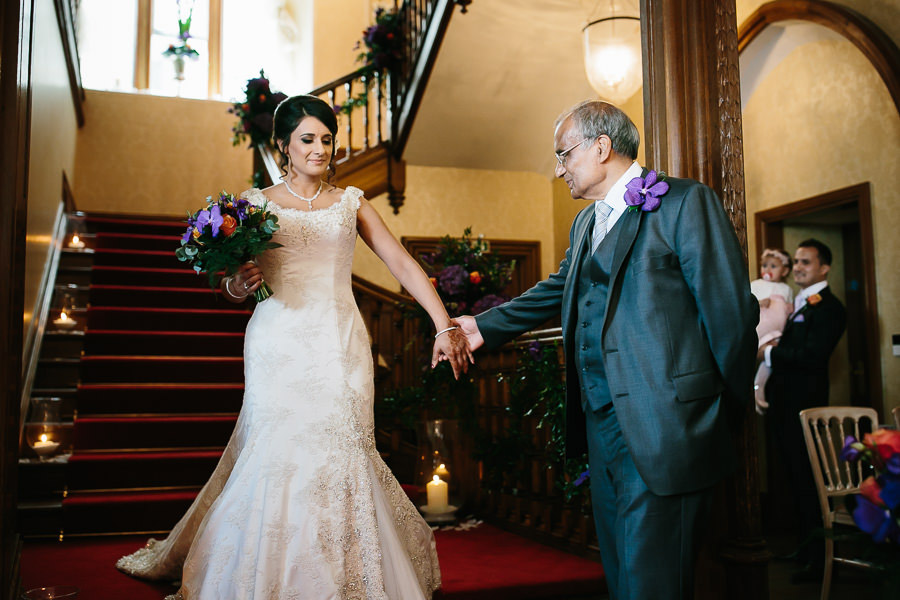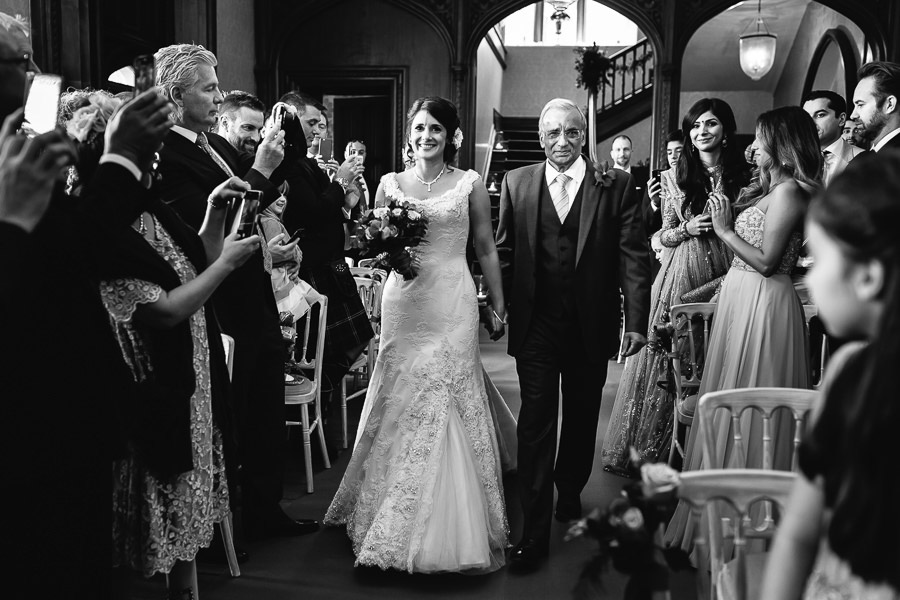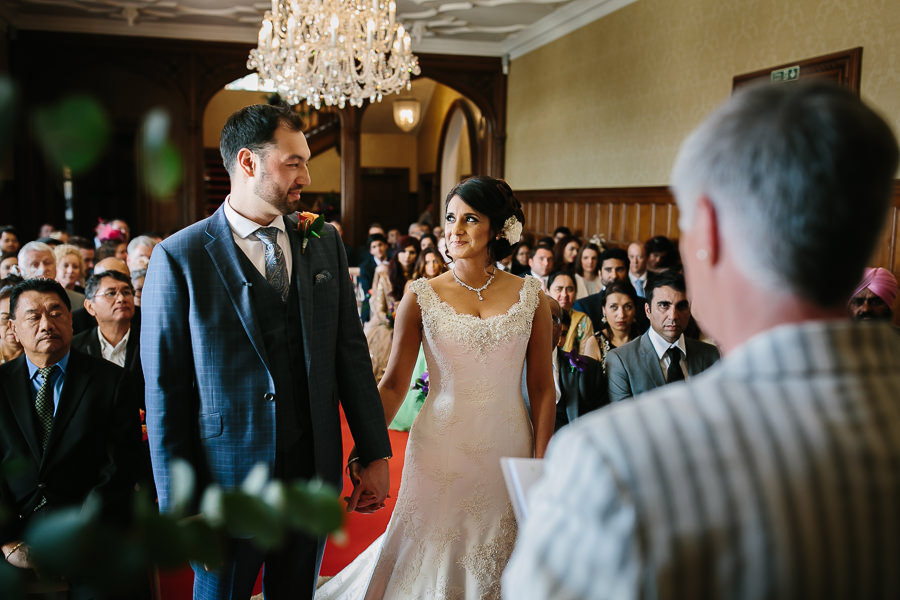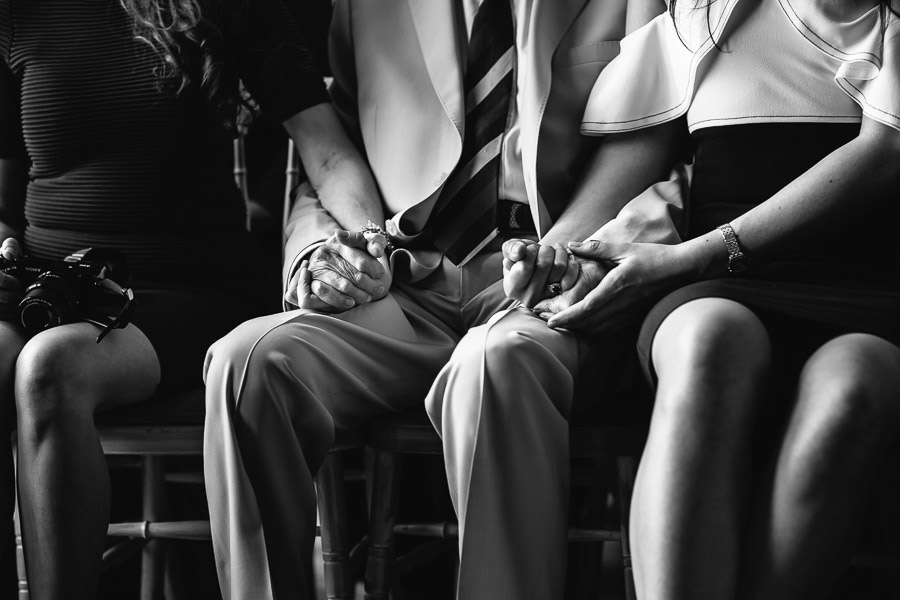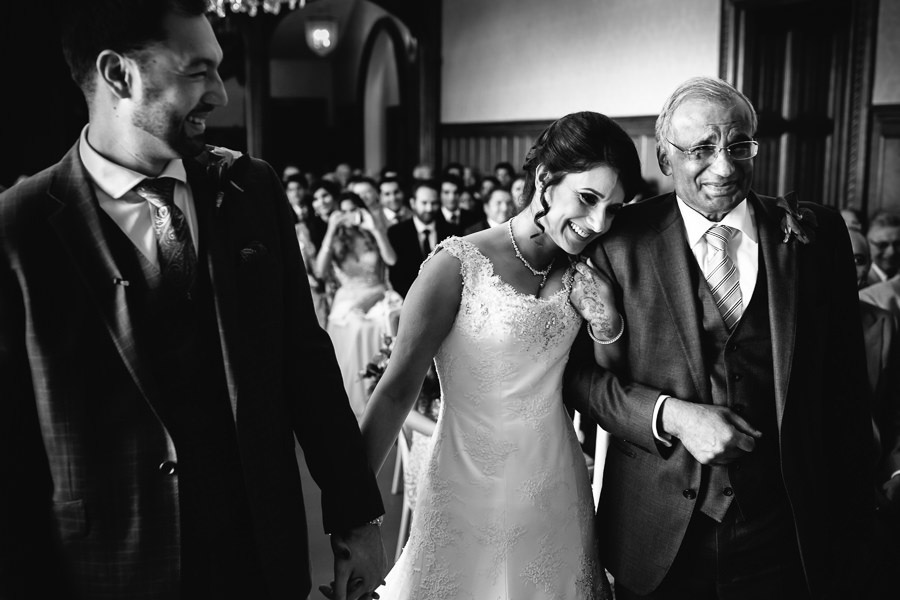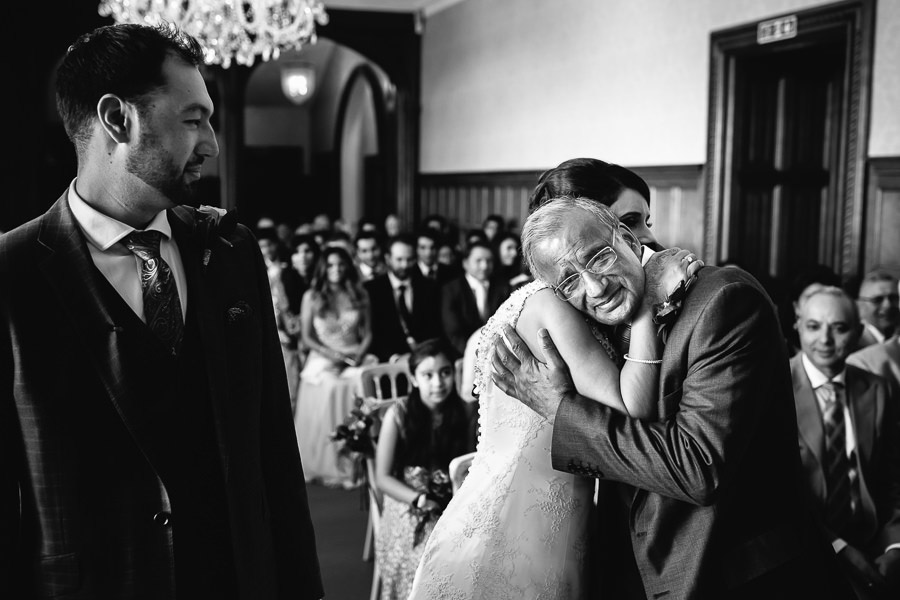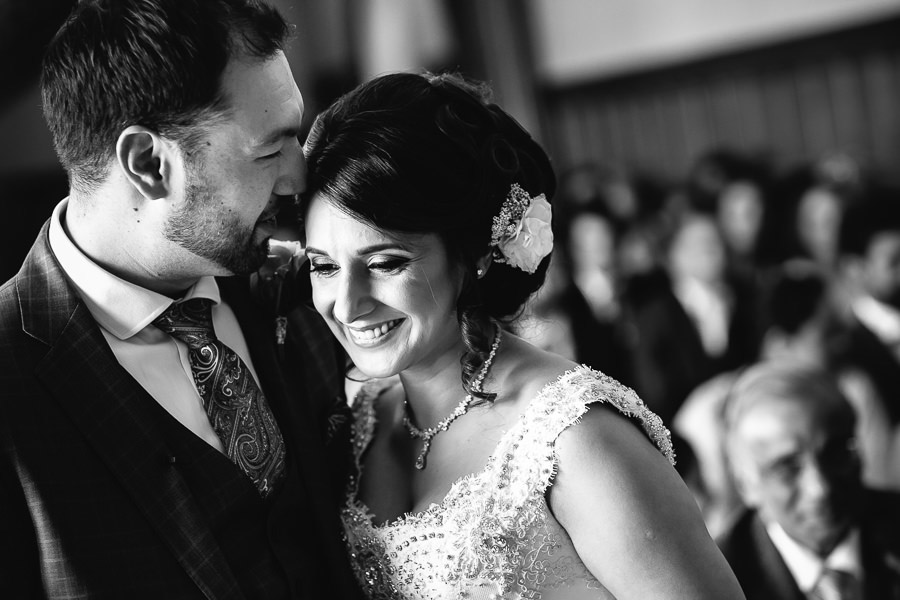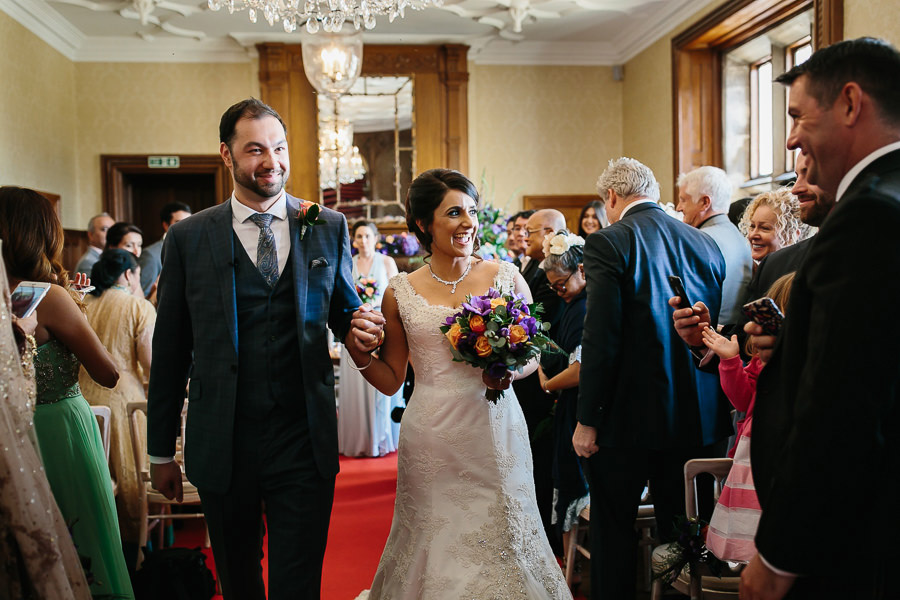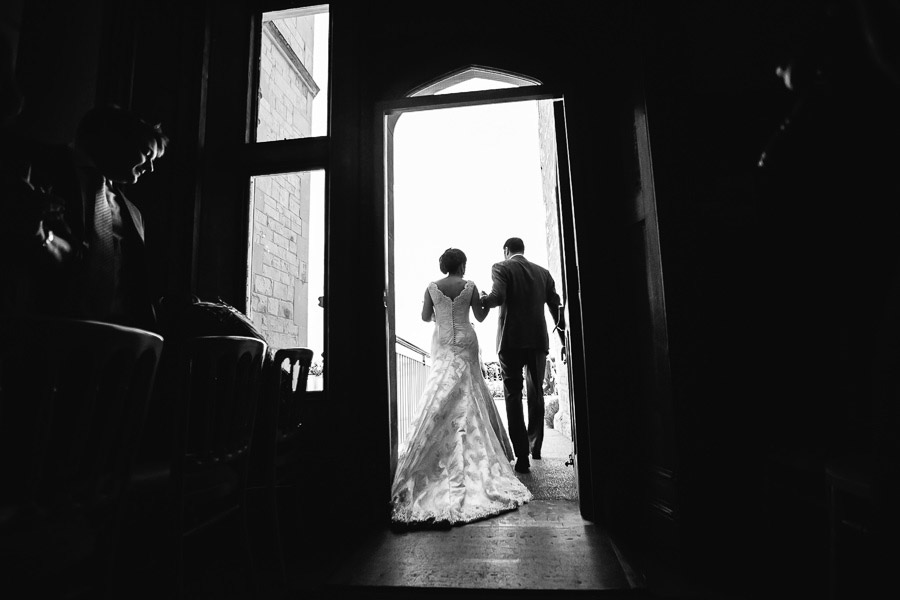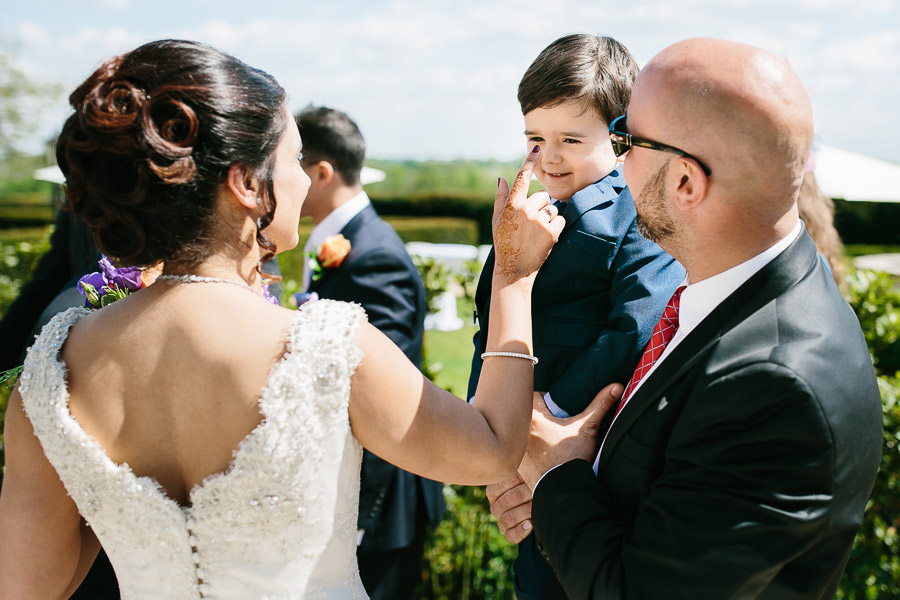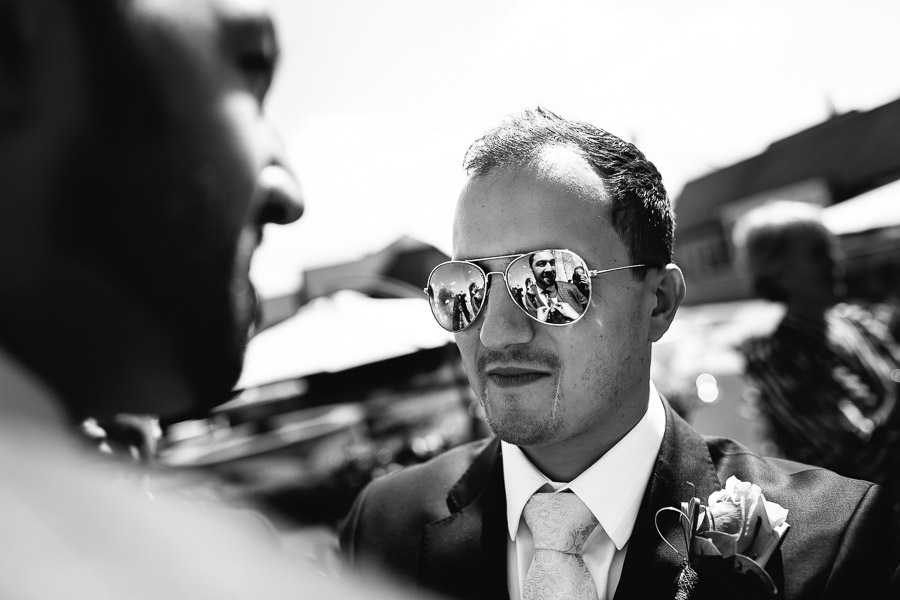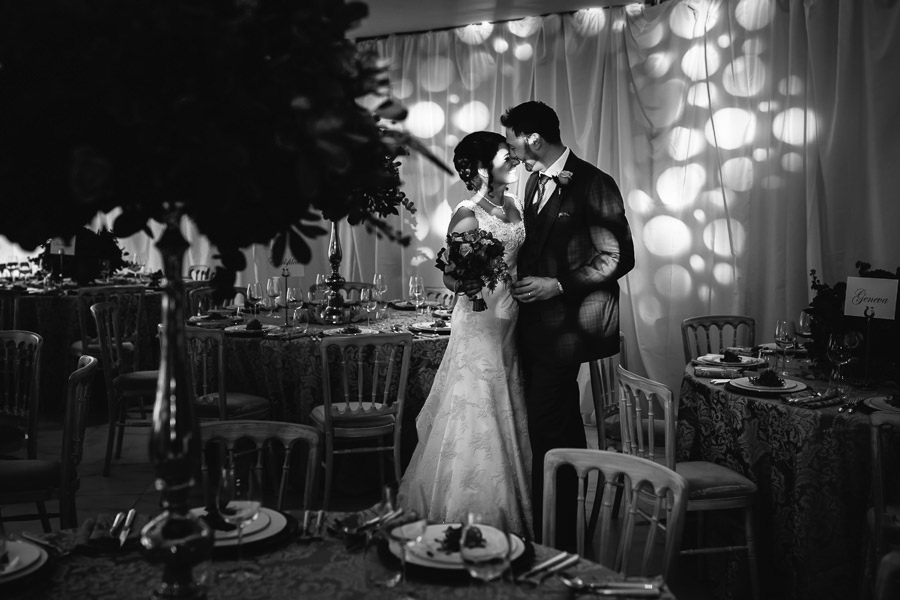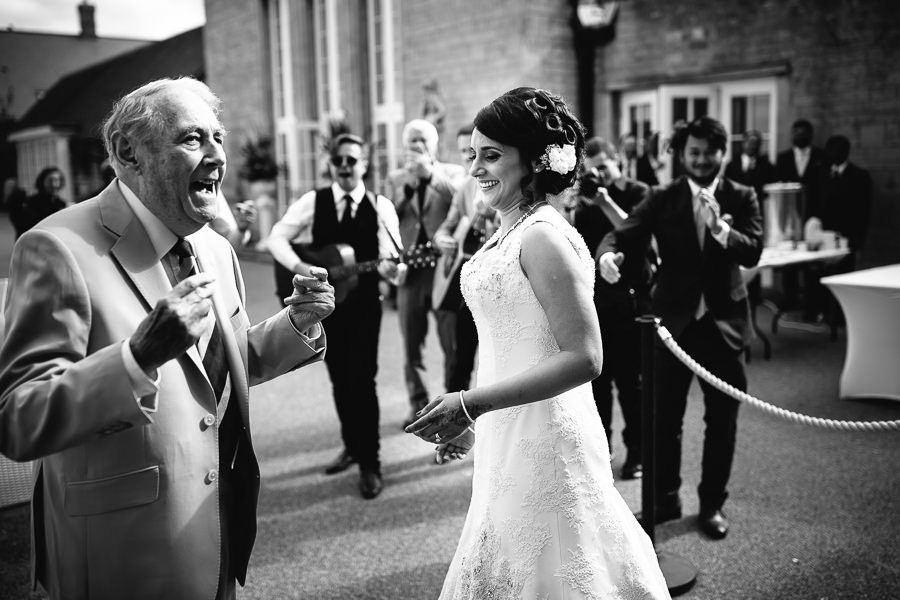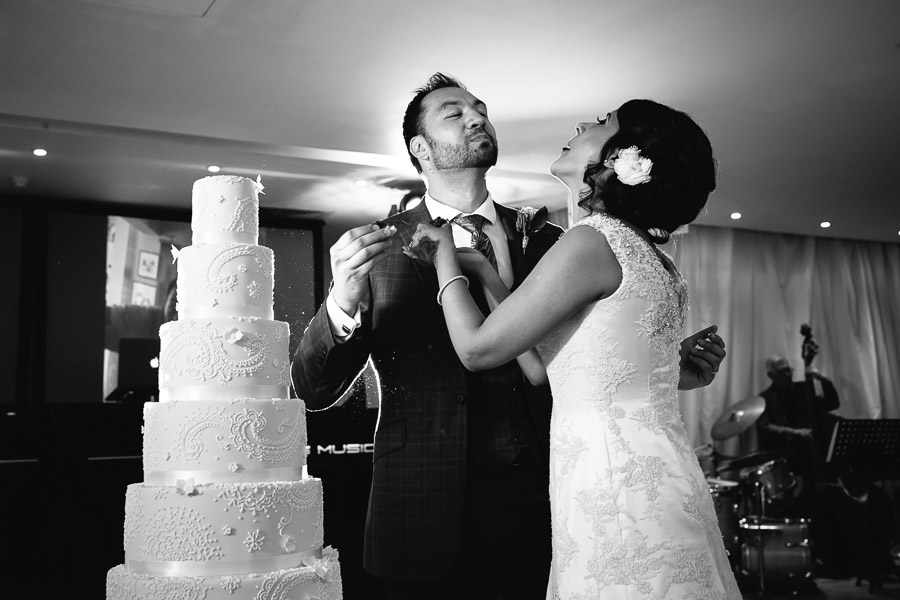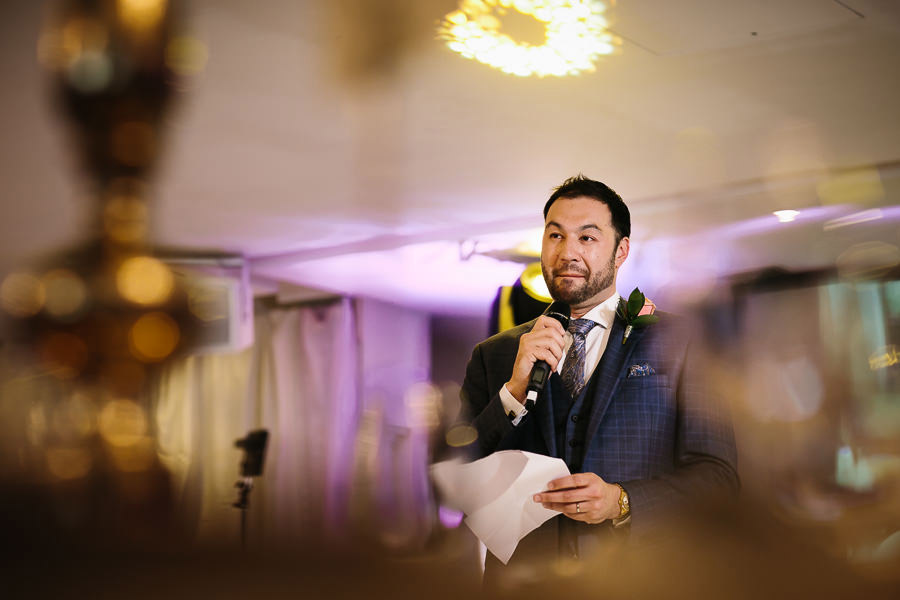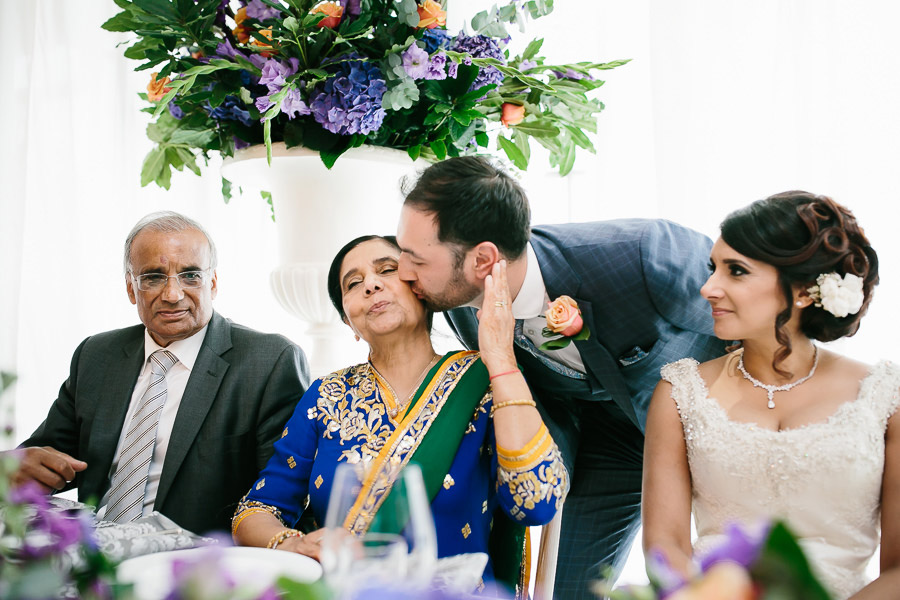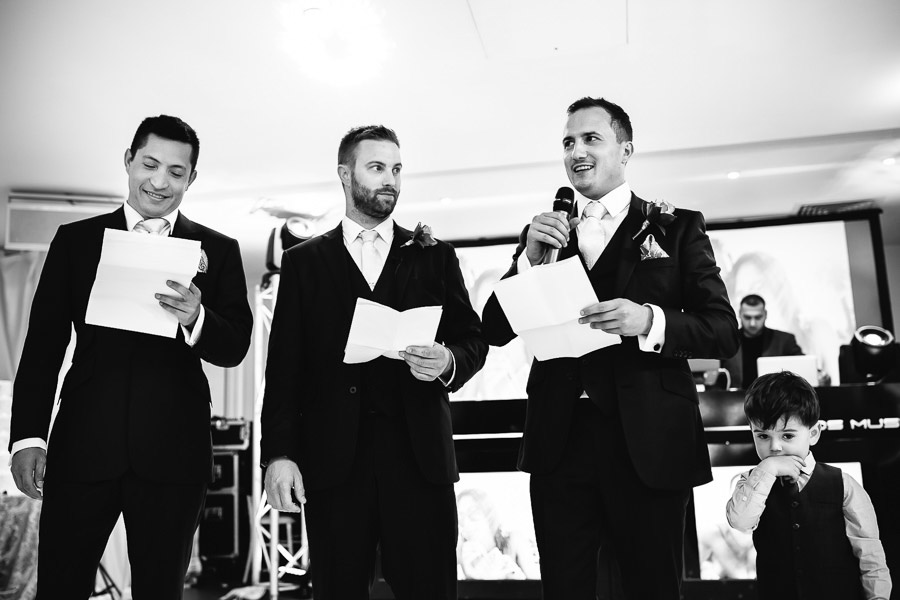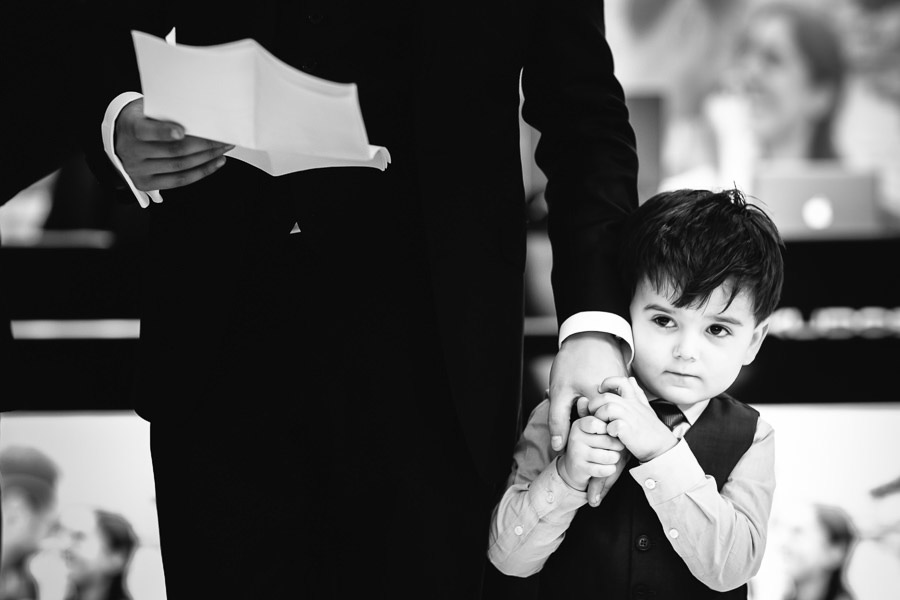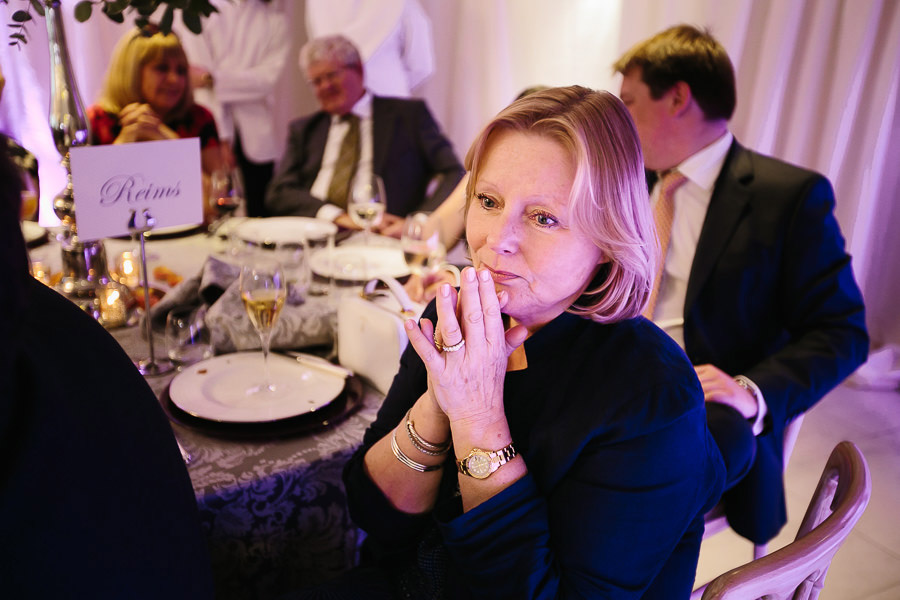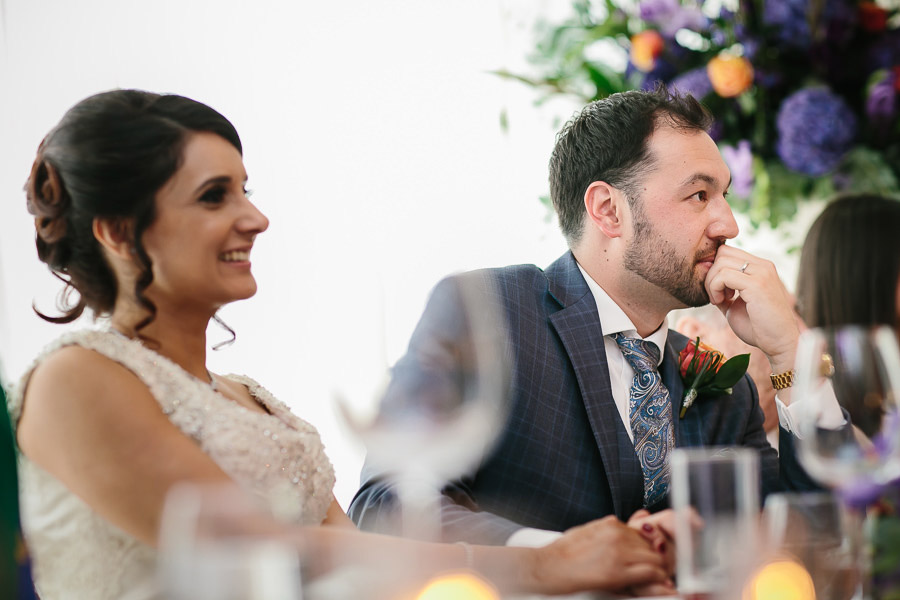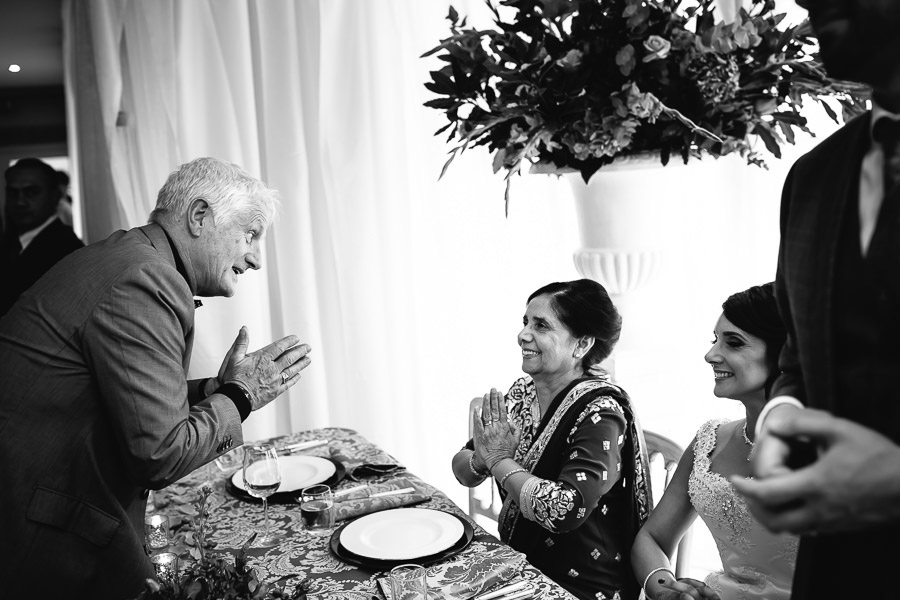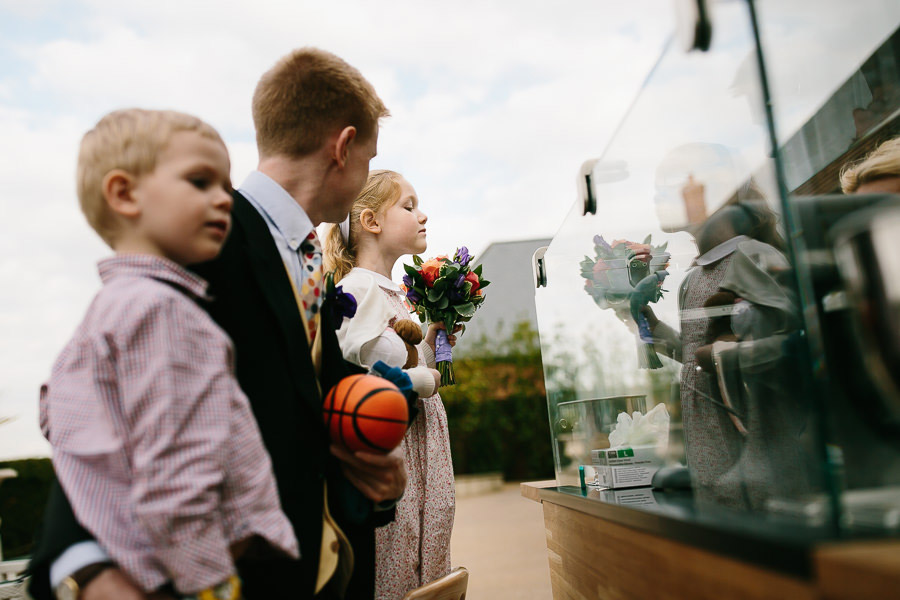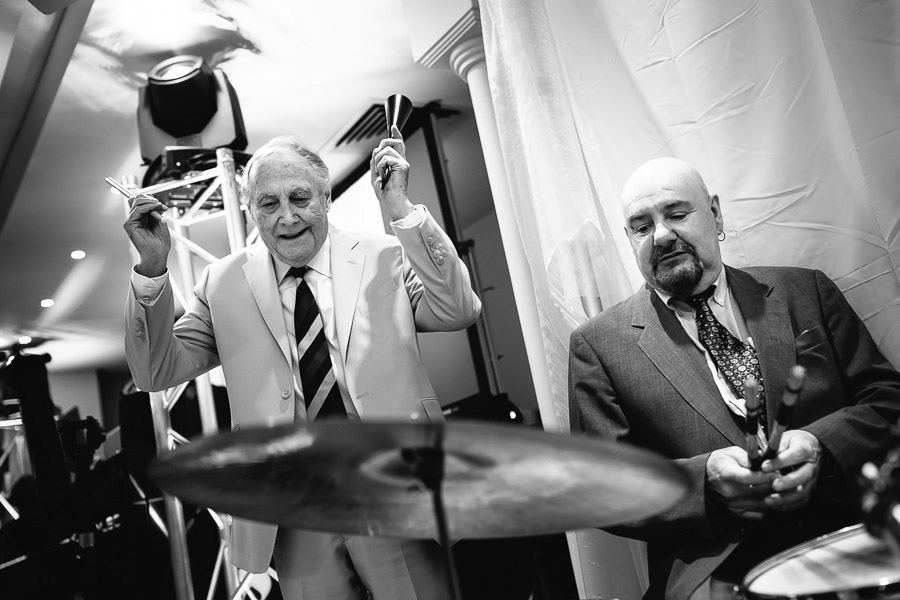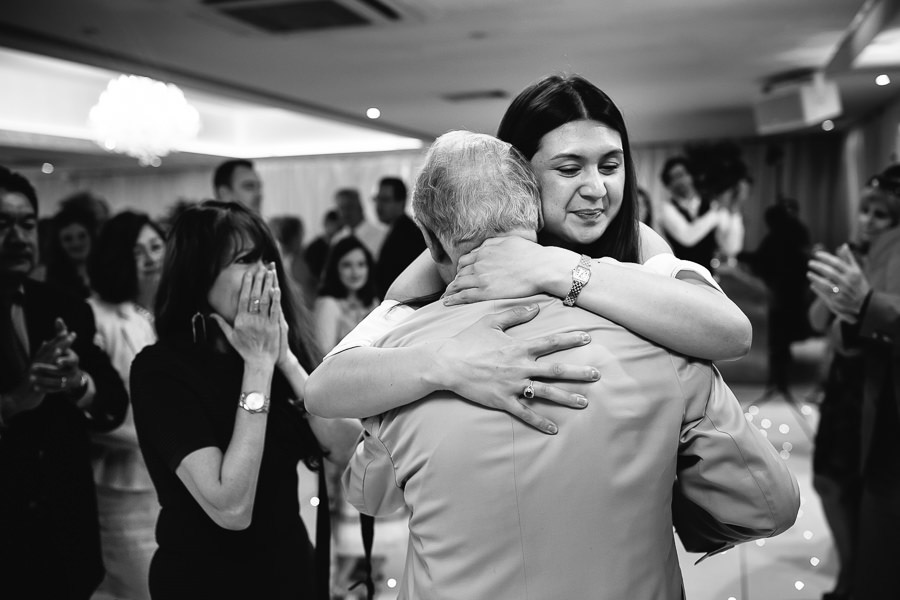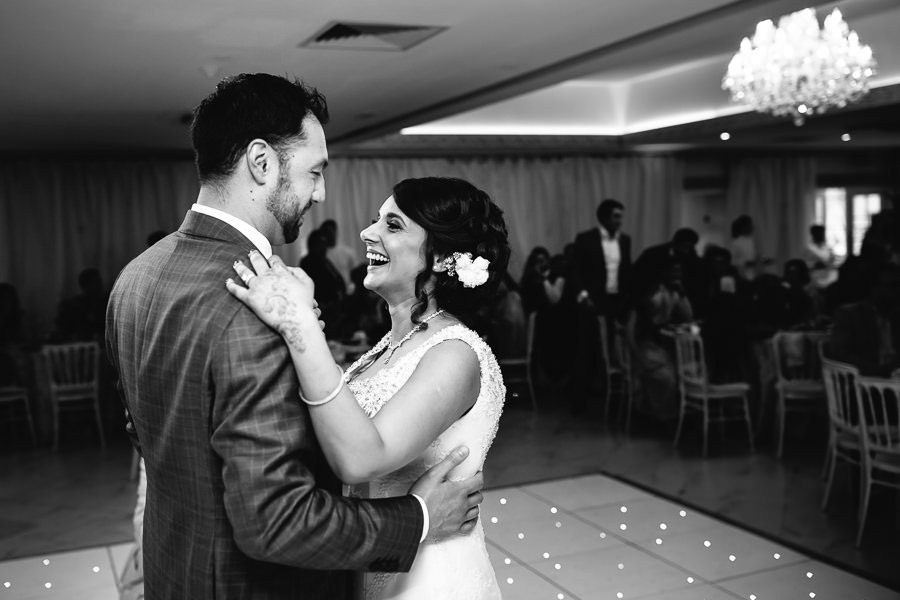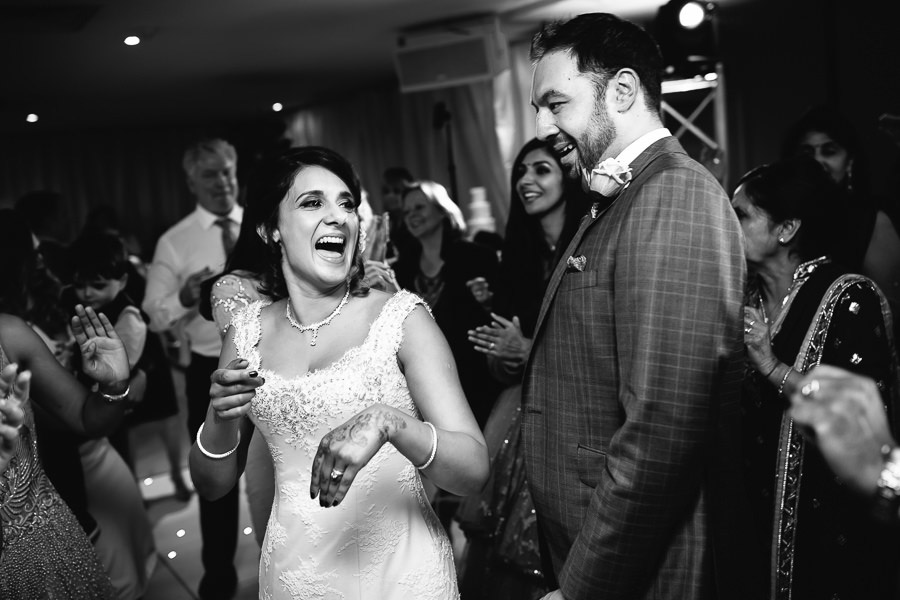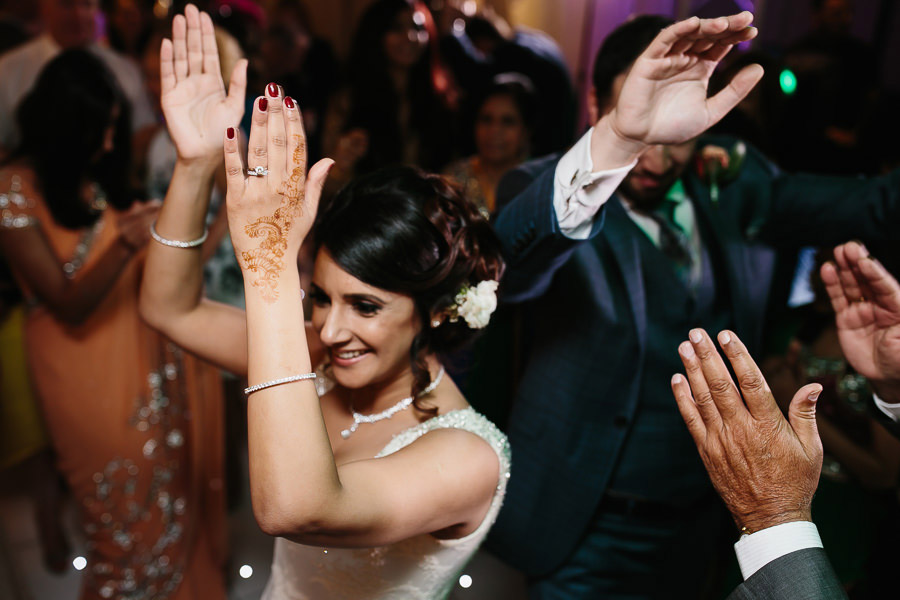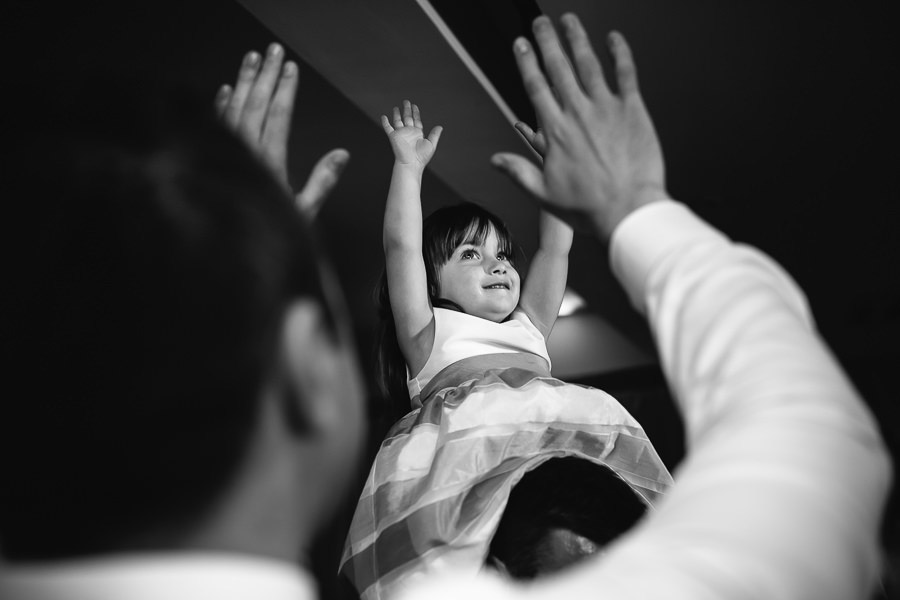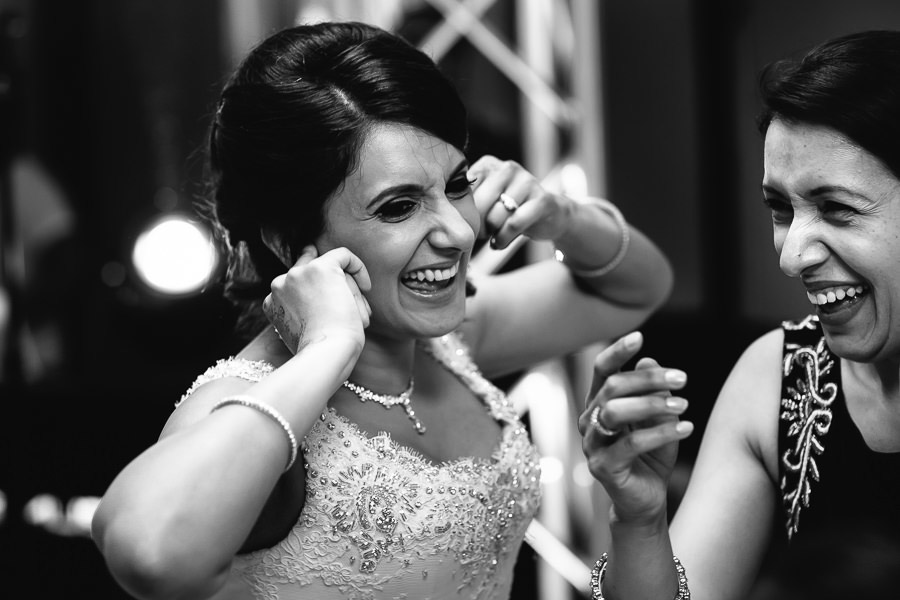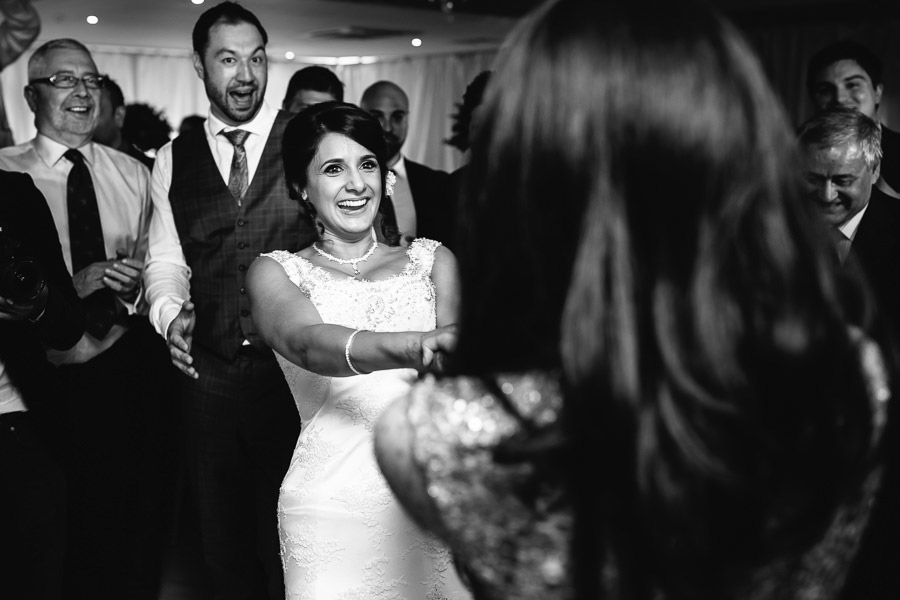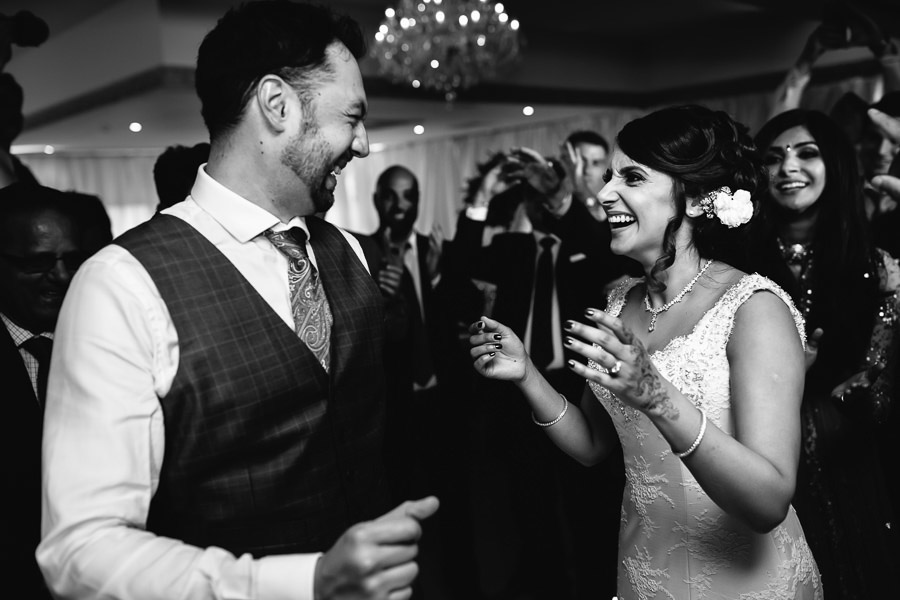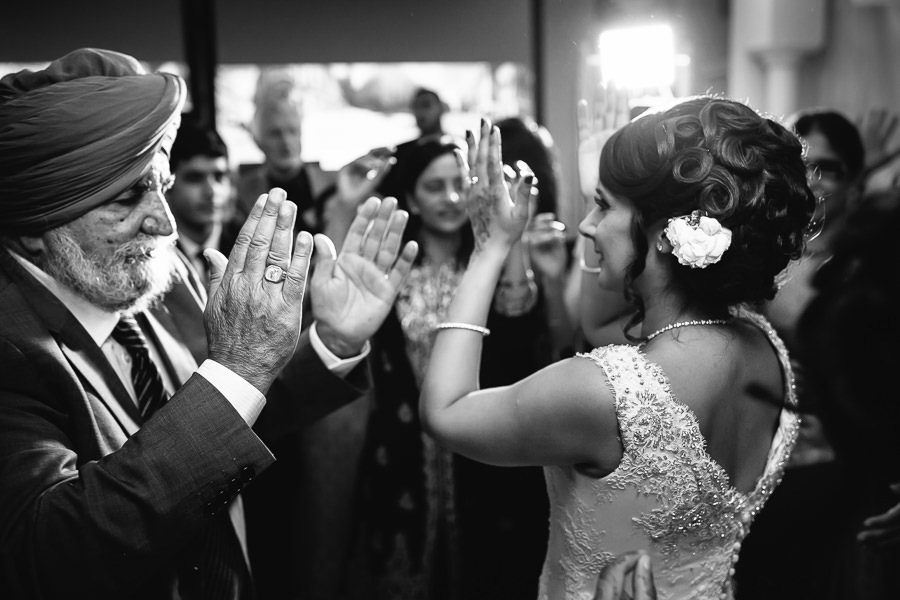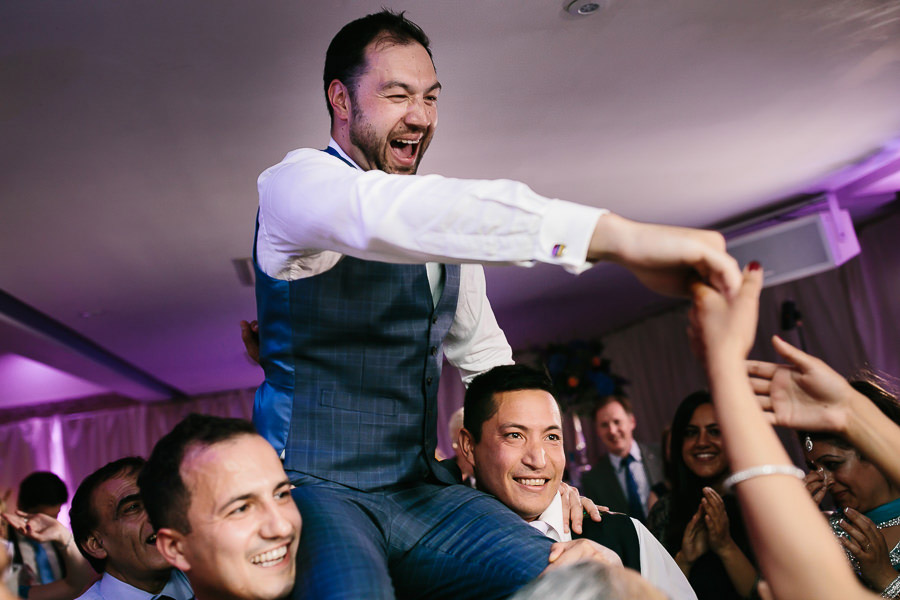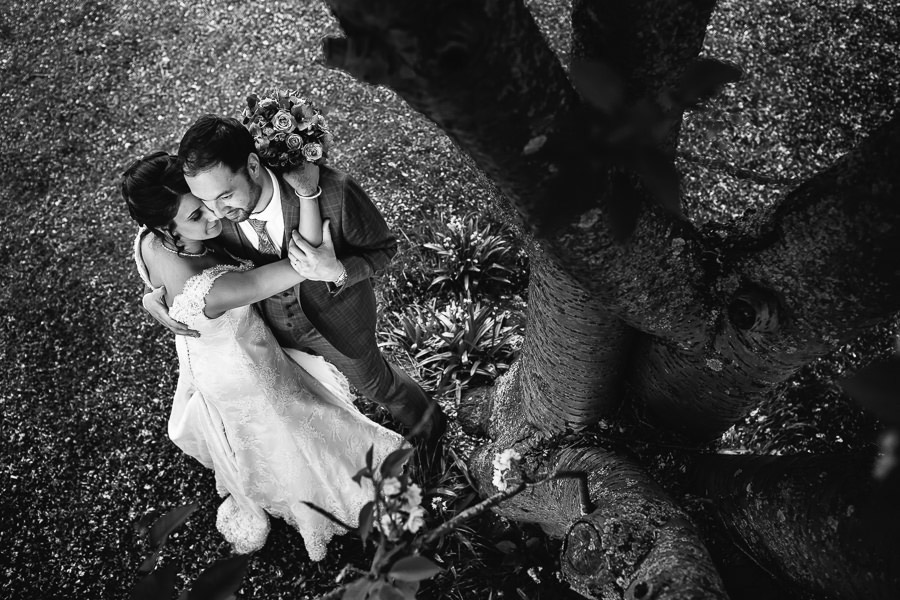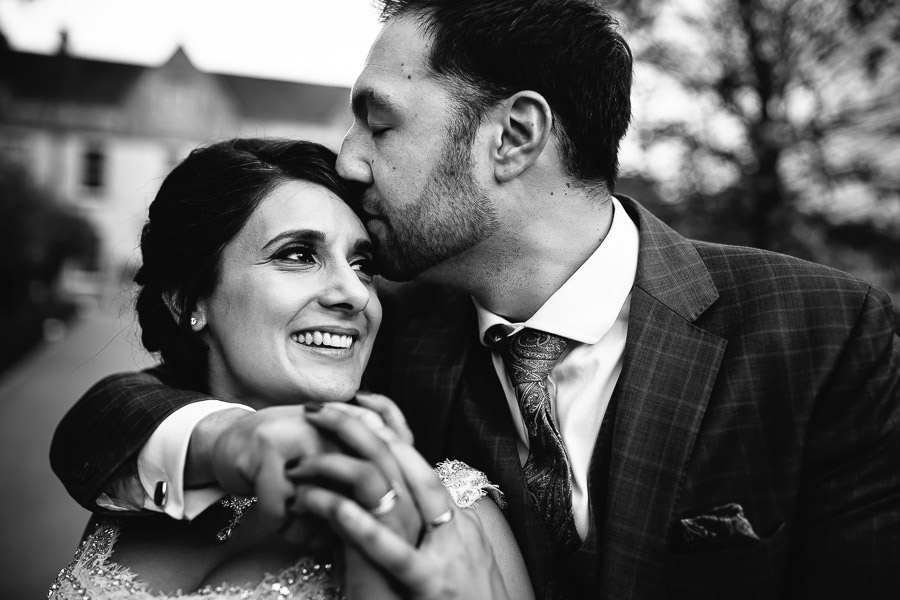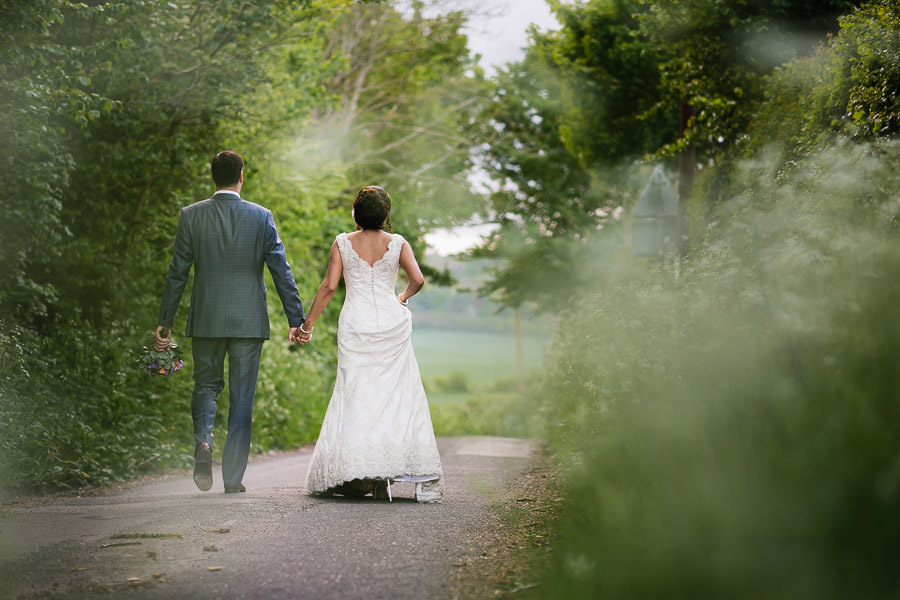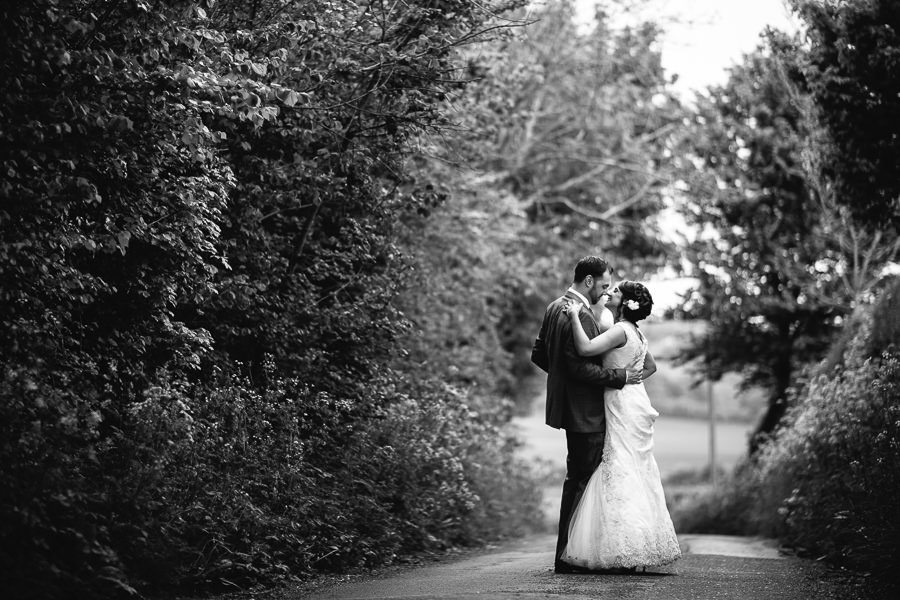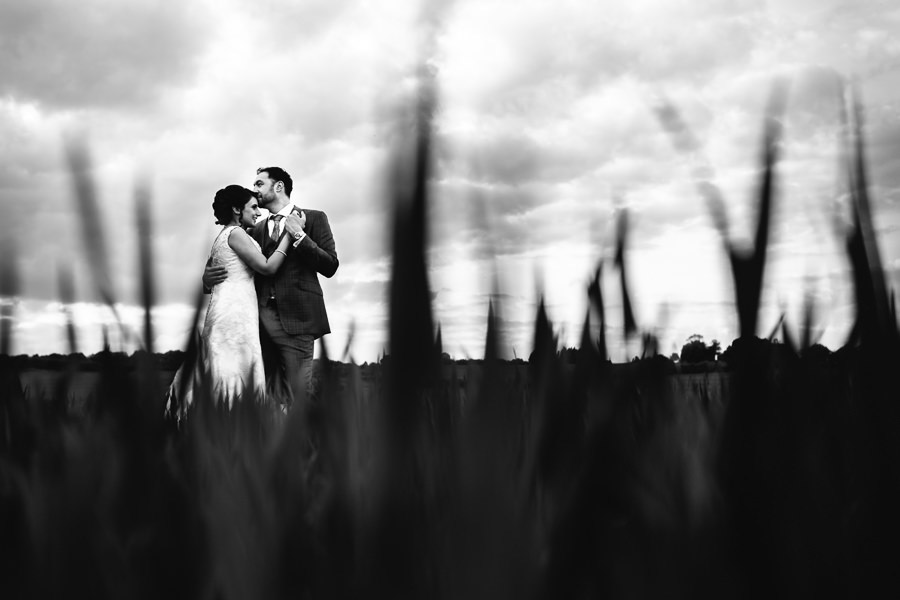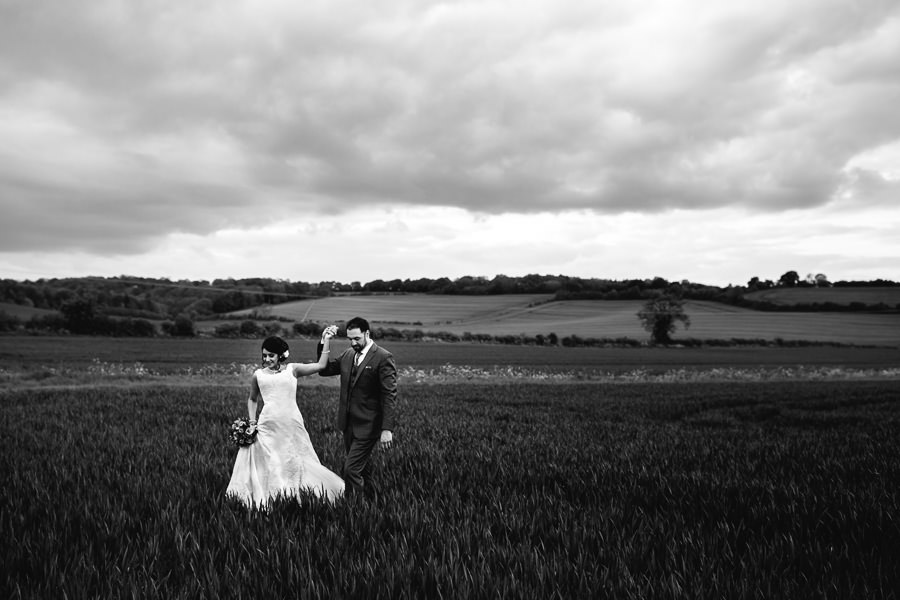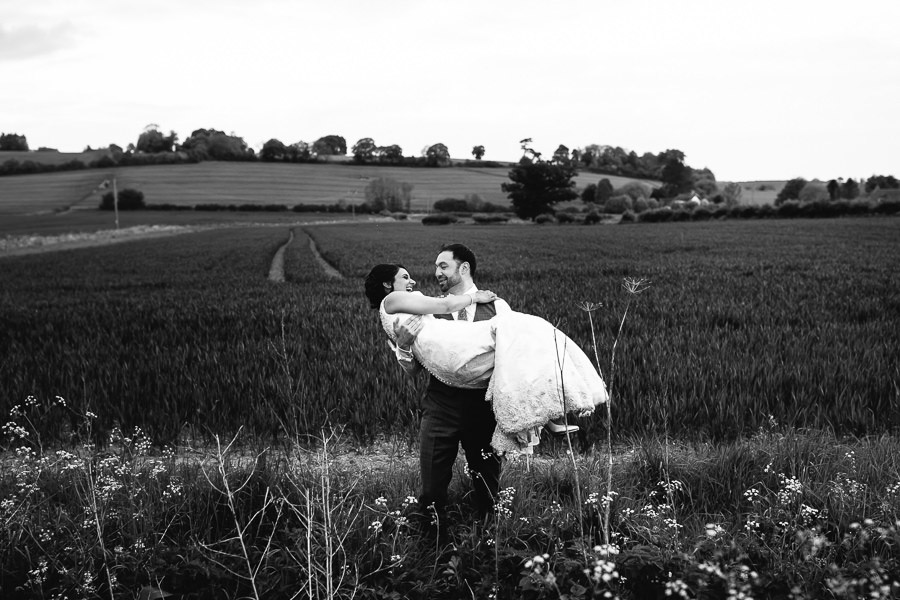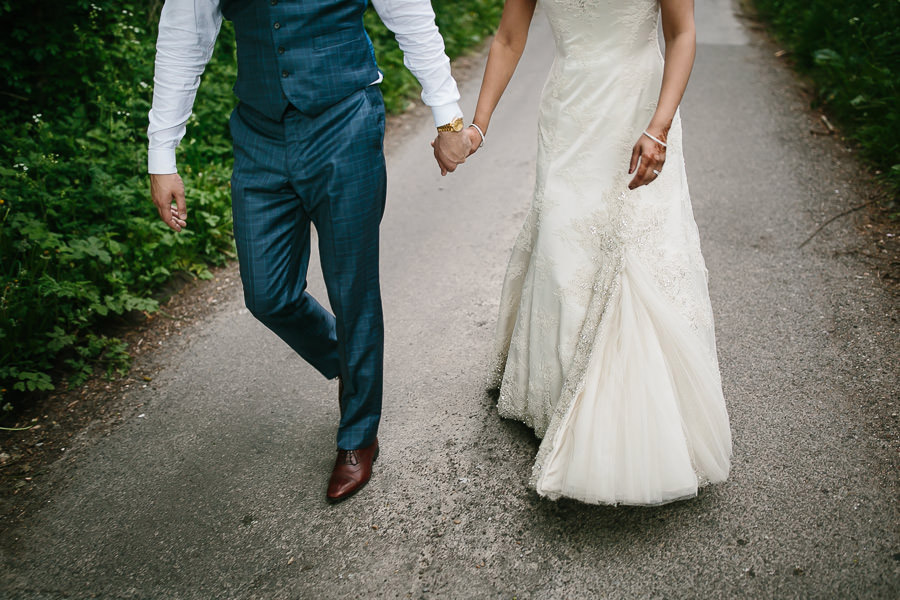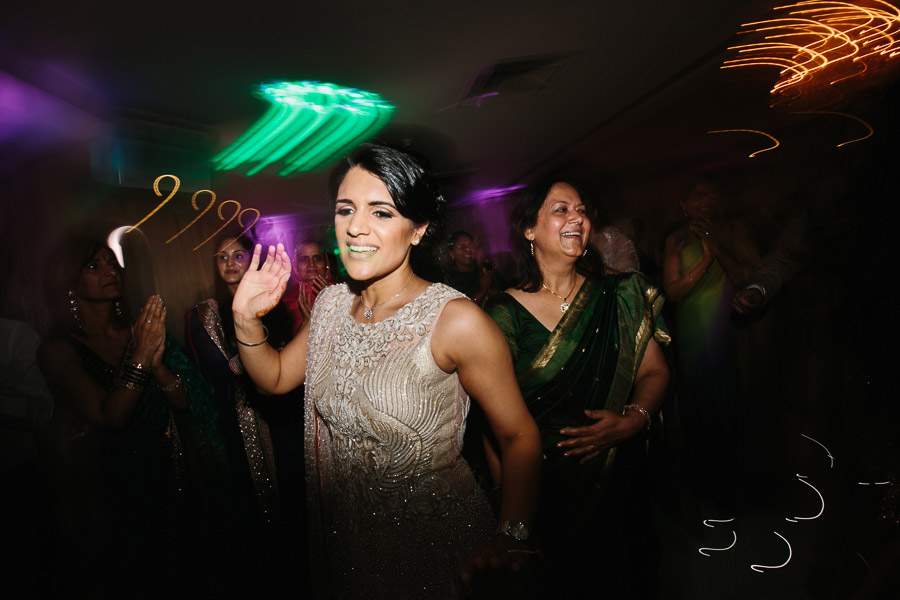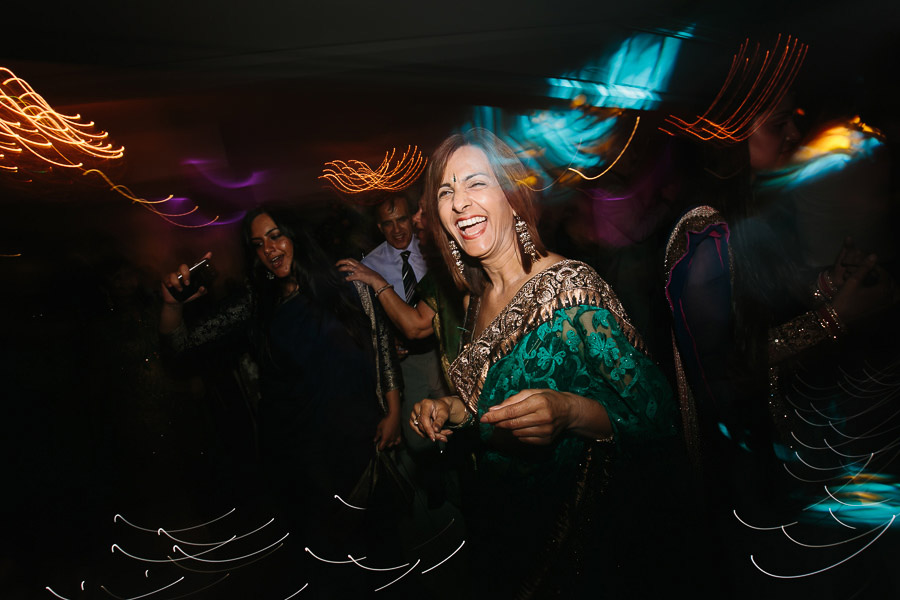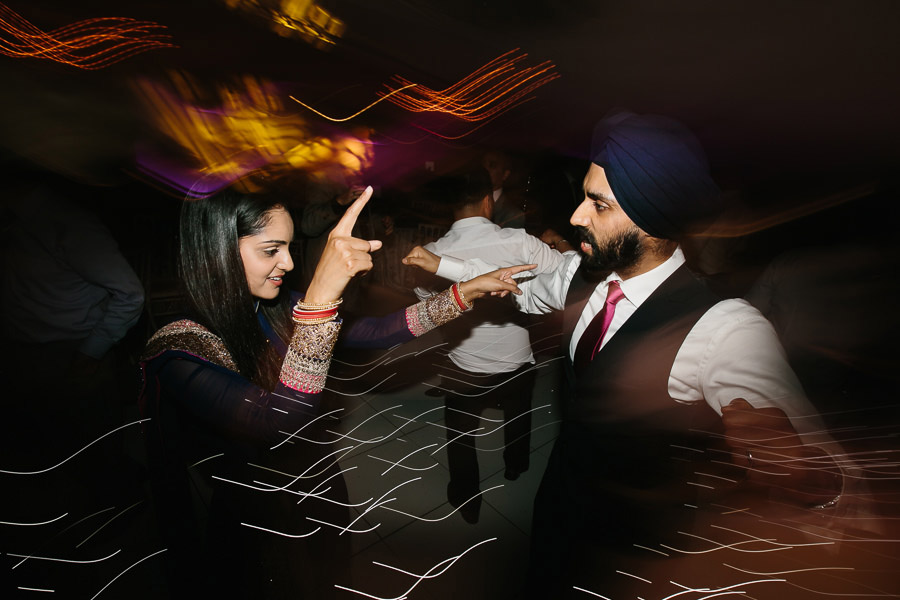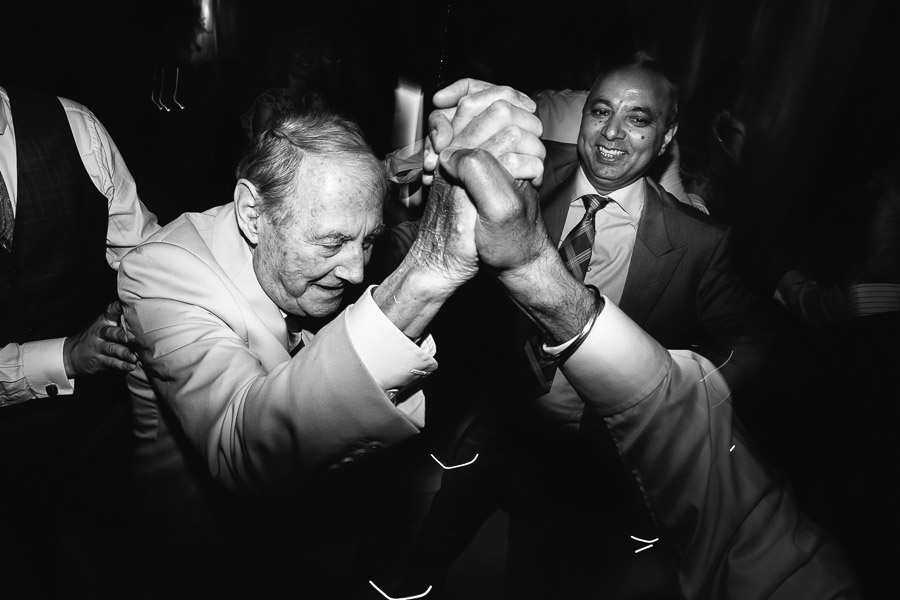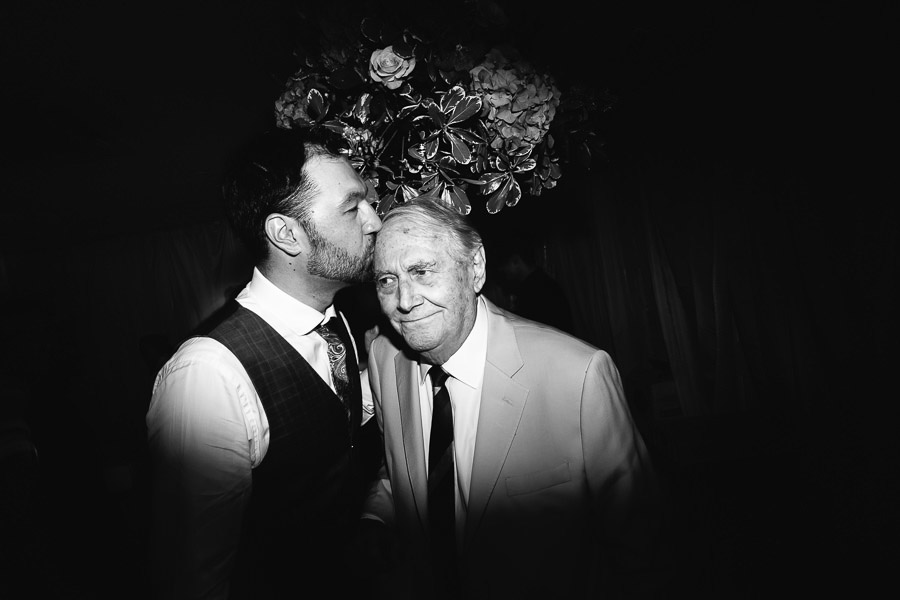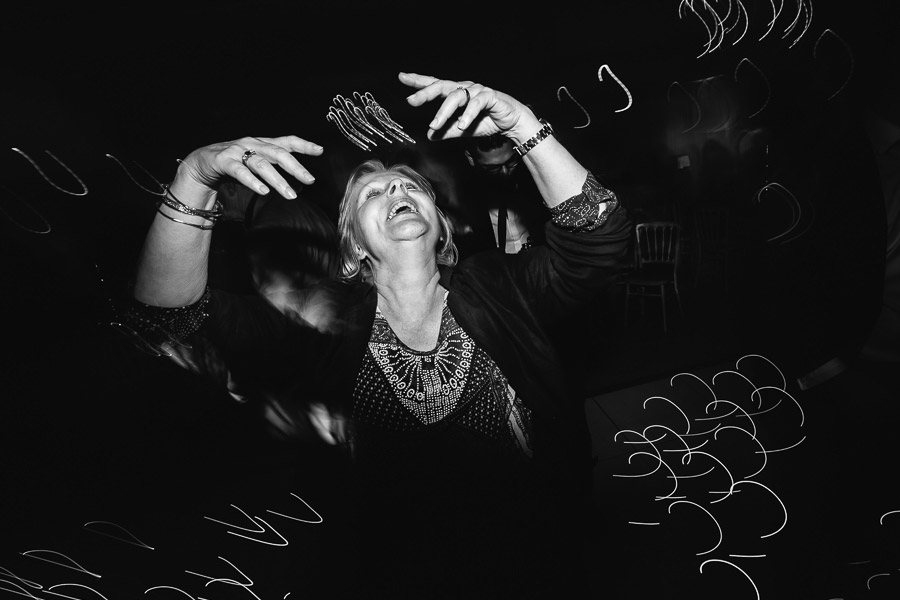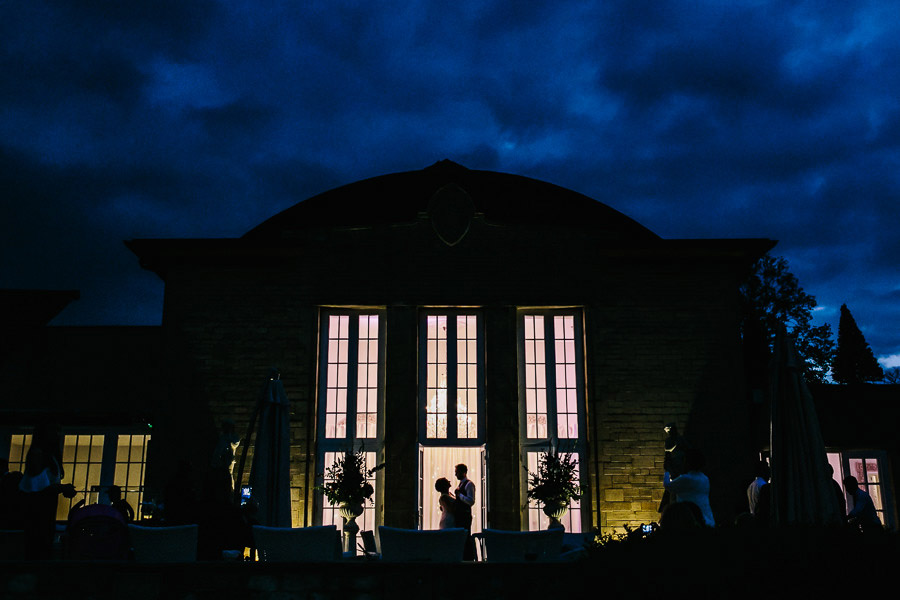 Comments
comments